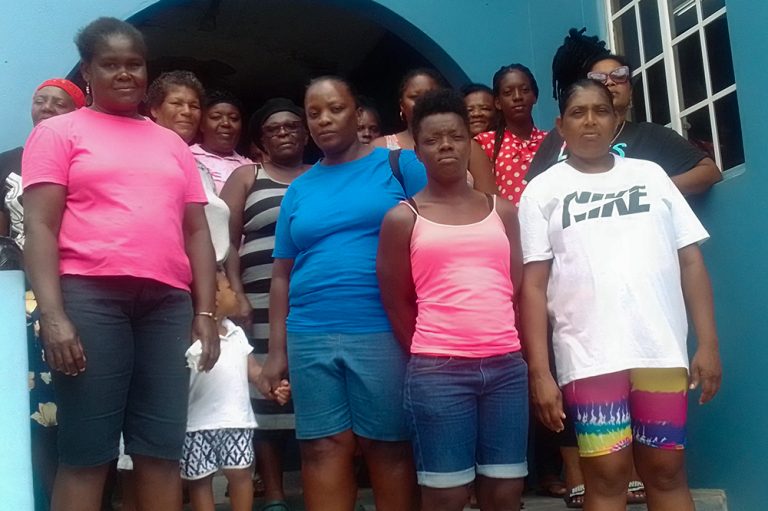 VEEP project having positive impact on participants
A WORKSHOP which is being held as part of the Volcano Eruption Emergency Project (VEEP) is changing lives and helping participants to recover after the volcanic eruptions in April, 2021.
In an interview with SEARCHLIGHT,VEEP Project coordinator, Roxanne John said that as part of the VEEP project, participants in the workshop were given six months income support, from July to December, 2022.
John said VEEP was designed not just to give people money, "but to help them bounce back from the situation they are in."
The workshop catered for persons in the red and orange volcanic hazard zones, some of whom were displaced during the eruptions.
An additional hardship was that the ash from the volcano made farming almost impossible for persons who depend on agriculture as a form of livelihood.
John said apart from life skills, the participants are also learning how to cope with their situation, and how to make the necessary changes to advance themselves.
John told SEARCHLIGHT that being displaced would have also had a mental effect on some persons.
She said in effect, the workshop is helping participants "to bounce back from the volcanic eruptions."
The VEEP workshop embraced 1000 participants drawn from such areas as Fancy, Owia, Sandy Bay, Langley Park, Georgetown, Colonaire, Park Hill and South Rivers.
John said the main aim is to help persons build resilience.
"This is part of the government's trust to help persons in the various communities," she stressed.
She said she was happy with the response of persons who were selected for the call to the training via the workshop.
On Tuesday, February 7 SEARCHLIGHT visited the Park Hill Evangelical Church where the workshop for that area was being conducted.
Classes there began on November, 9, 2022 and will conclude on February 24.
Facilitator at the Park Hill venue, Faustina Lewis told SEARCHLIGHT that the workshop is being held in conjunction with the Ministries of National Mobilization, and Finance and Economic Planning.
Lewis explained that participants are being taught life skills such as attitude, motivation and responsibility.
Other topics include communication, conflict resolution, time and money management and setting priorities.
Participants also looked at self esteem and values.
"It is all about the empowerment and personal development of the participants.
"Once the nation's human resources are developed eventually, the entire nation will develop," Lewis explained.
The retired social worker said she is seeking to get participants to " harness their skills and abilities, so that they could set up their own small businesses and have their own independence."
"They could then move from dependency to independence," the facilitator explained.
During the workshop, participants were introduced to the bridge model, which sought to help them identify their present position, and where they would like to be in the future.
"We are hoping that they would know where they are; and having gone through the training, they would realize where they need to be, and they would take positive action to get there," Lewis said.
Some 95 participants are registered at the Park Hill centre, where classes are being held Mondays to Fridays from 9:00 a.m to 1:00 p.m.
One of the participants, LevYoung, told SEARCHLIGHT that the workshop has impacted her life in a very positive way.
"We touched a lot of topics, but the one that really jumped something in me was attitude."
Young said after doing the topic on attitude, she realized that she needed to make certain changes.
She has done so, and this has impacted her life for the better.
The Volcano Emergency Eruption Project is funded by a World Bank loan in the sum of US $44 million, which was negotiated by Minister of Finance Camillo Gonsalves.
The project, which was launched in July last year, saw over 4000 vulnerable persons receiving income support for a six month period.
The VEEP project, which seeks to cushion the impact of the 2021 volcanic eruptions, has also won the World Bank's Vice President's Award.