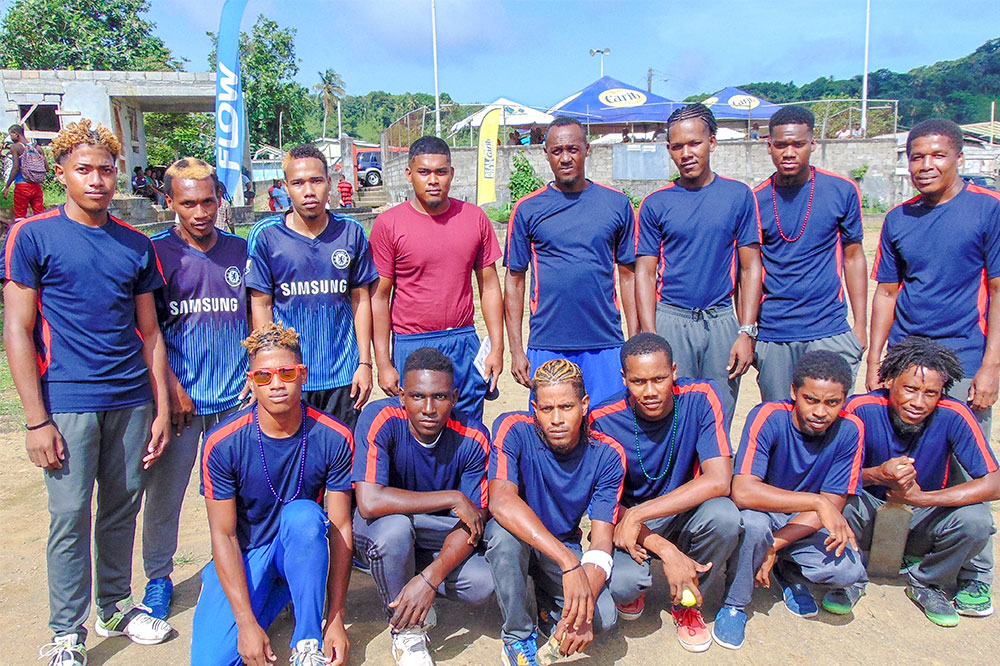 Sion Hill Tallawahs champ in Marriaqua softball
Sion Hill Tallawahs defeated Street Fighters by two wickets on Sunday at the Richland Park Oval to clinch the 2018 FLOW/ Carib Beer Marriaqua 20/20 softball cricket title.
Street Fighters reached 149 for 9 off 20 their overs. Lenroy Dalzell was the top scorer, making 32.
Bowling for Sion Hill Tallawahs, Shamic Roberts had 3 for 19 and Shanley Lavia 2 for 27.
In response, Sion Hill Tallawahs got to 155 for 8.
Teroy Baptiste stroked 22, while the main wicket-takers for Street Fighters were Brenton Arrindell, who took 2 for 18 and Lenroy Dalzell, 2 for 43.
Teroy Baptiste was the player of final.
In the third place play-off, which preceded the final, Country Meet Town Out-Ah Trouble One beat Israel Bruce Smashers by 83 runs.
Country Meet Town Out-Ah-Trouble One scored 154 for 8 off 20-overs. Saski Weekes made 58 not out. Smashers replied with 71 for 5 off 11-overs when the match ended prematurely.
At the awards and prize giving ceremony, it was announced that Richie Richards of Country Meet Town Out-Ah Trouble One scored the most runs (235).
Deroy Straugh, also of Country Meet Town Out-Ah Trouble One had the most wickets.
Other awards went to Israel Bruce Smashers' Dillon Woodley – best wicket Keeper, Kamarlo Caine of Street Fighters – best junior player and Javon Seales of Challengers – best all-rounder.
Seales finished with 12 wickets, and 122 runs.
First place Sion Hill Tallawahs received $2,500, with second place Street Fighters collecting $1,500.
For placing third Country Meet Town Out-Ah-Trouble One earned $700 and fourth place- Israel Bruce Smashers gained $300.
Smashers was adjudged the best dressed team, and Fairbaine Pasture, the most disciplined team.
Sixteen teams contested the inaugural competition under the aegis of the Valley Sports Committee.