Posted on
CDU honours the legacy of Sir James Mitchell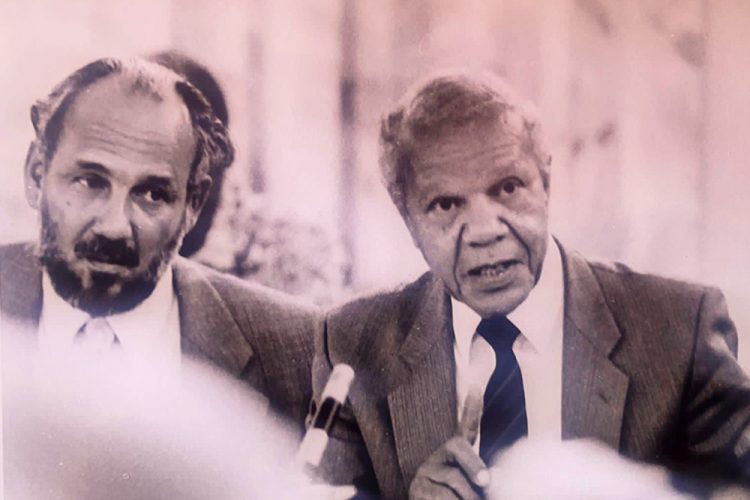 Tribute from The Caribbean
Democrat Union (CDU)
The Caribbean Democrat Union (CDU) is saddened by the passing of Sir James Mitchell – former Prime Minister of St. Vincent and the Grenadines and Leader of the New Democratic Party. Sir James Mitchell was a founding member of our regional alliance of centre-right political parties in the 1980's along with The Right Hon. Edward Seaga of Jamaica, Sir John Compton of St. Lucia, Dame Eugenia Charles of Dominica, Sir Kennedy Simmonds of St. Kitts and Nevis, and Herbert Blaize of Grenada. Today, the CDU continues to advance its values of good governance practice that is fiscally responsible and socially compassionate, where our people remain at the heart of development policy.
As Prime Minister of St. Vincent and the Grenadines Sir James Mitchell demonstrated his commitment to nation building and worked tirelessly to create a better standard of living for the poor. His leadership qualities extended beyond the shores of SVG, he was a true regionalist and forged important relationships with other Heads of Governments across the Caribbean.
As a lifelong public servant and Elected Representative of the people of the Northern Grenadines, Sir James Mitchell was a household name, a neighbour, a friend and a father figure to many. The CDU extends heartfelt condolences to his family, to his constituents, and to the people of St. Vincent and the Grenadines who have truly lost a great man.
Rest in Peace Sir James Mitchell, 1931-2021.