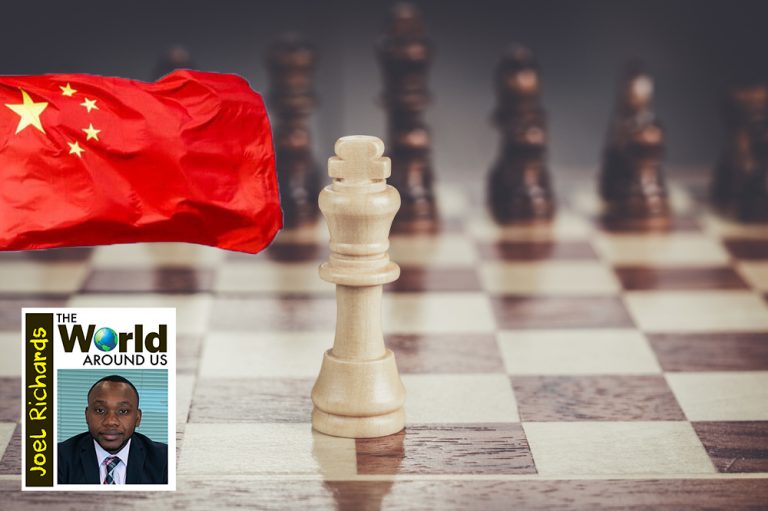 The World Around Us
March 31, 2023
Diplomatic Chess Moves
On Wednesday 29th March, the president of the Republic of China (Taiwan), Tsai Ing-wen, embarked on a diplomatic mission to Central America, with stops in Belize and
Guatemala. Her trip will also include transit through the United States (US), with the possibility of a meeting with US House Speaker, Kevin McCarthy.
President Ing-wen's trip is significant for several reasons. Under a year ago, the People's Republic of China (China) carried out military exercises around Taiwan in response to then US House Speaker Nancy Pelosi's visit to Taiwan. This further strained US-China relations. It also heightened tensions between Taiwan and China, which have not entirely evaporated. There are fears that any meeting between President Ing-wen and Speaker McCarthy could draw the ire of Beijing and evoke an unpredictable response from China.
Currently, Taiwan has 13 diplomatic allies around the world. A week ago, it had 14.
However, on 25th March, Honduras formally established diplomatic ties with China, thereby renouncing its diplomatic relations with Taiwan. President Ing-wen's visit to Central America is coming in the immediate aftermath of losing another regional ally.
Of Taiwan's 13 remaining diplomatic allies, seven are in Latin America and the Caribbean (LAC), five of which are Caribbean countries. This suggests that LAC is the most significant region as far as the diplomatic rivalry between Taiwan and China is concerned. Therefore, President Ing-wen's visit to Central America appears to be an effort to shore up its relations with critical partners.
Simone McCarthy, a China writer for CNN Digital Worldwide, expects that China will ramp up its military, diplomatic and economic pressure on Taiwan in the coming months.
While these developments are taking place with respect to Taiwan, China has been busy of late projecting itself as a global leader and peace maker even. Earlier in March, representatives from old rivals – Iran and Saudi Arabia, met in Beijing for Chinese-brokered discussions. Four days later, these old rivals announced their decision to normalise ties.
According to Maria Fantappie and Vali Nasr in a Foreign Affairs article, the landmark agreement between Iran and Saudi Arabia has the potential to transform the Middle East by realigning its major powers. Specifically for China, Fantappie and Nasr characterised the announcement as a great leap forward in its rivalry with the US.
Elsewhere, China has also been turning on the charm. In late February, Beijing proposed a plan for the political settlement of the Ukraine crisis. This plan called for, inter alia, ceasing hostilities, resuming peace talks, keeping nuclear power plants safe and promoting post-conflict reconstruction.
Weeks after its proposed peace plan for Ukraine, Chinese President, Xi Jinping, arrived in Moscow on an official state visit. At a time when Russia has become a pariah for many Western countries, China seems to be doing the opposite and appears to be throwing its support behind Russia.
It does appear that many diplomatic chess moves are being made. It is certainly an interesting era of geopolitics, with great power rivalry well and truly back in play. These are developments that should not be taken lightly, as they can impact on all countries, big and small.
For example, any hostilities in the Taiwan Strait would be hugely disruptive to global supply chains. At present, Taiwan produces over 60 per cent of the world's semiconductors and over 90 per cent of the most advanced ones, according to The Economist. As such, any disruption is likely to have ramifications for the entirety of global supply chains.
Of course, not all of the recent geopolitical developments spell gloom. The fact that China has been able to broker an agreement between Iran and Saudi Arabia demonstrates that it can play a meaningful role with respect to global peace and security. Whether that role can be extended to the Ukraine crisis is still left to be seen.
Furthermore, whether it can exercise restraint in how it responds to Taiwan is also left to be seen.
Joel K Richards is a Vincentian national living and working in Europe in the field of international trade and development.
Email: [email protected]