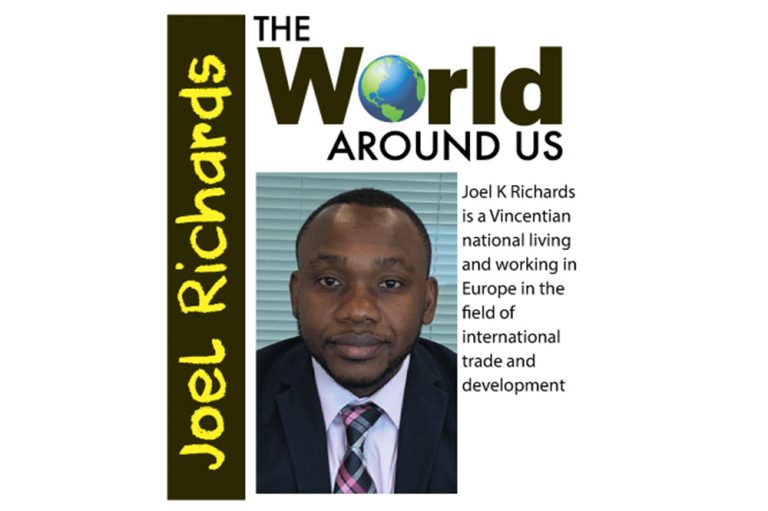 The World Around Us
March 4, 2022
The Case for Food Security and Energy Independence
With the outbreak of war in Ukraine after the Russian invasion, many around the world are worried that an extended conflict could raise food and energy prices to near unsustainable levels. Prior to the conflict, global food prices were already at their highest point in a decade, largely because of volatile climate conditions such as droughts and overly heavy rainfall, as well as the broader supply chain bottlenecks caused by the novel coronavirus (COVID-19) pandemic. Since the conflict started, oil prices have also soared past US$100 per barrel, the highest since 2014.
Both Russia and Ukraine are major food producers and exporters, as well as inputs for agriculture such as fertilizers. Combined, the two countries are responsible for the following percentage of global exports of key agricultural products:
57 percent of sunflower seed, safflower and cottonseed oil;
26 percent of wheat and meslin;
24 percent of barley;
24 percent of linseed; and
14 percent of fertilizers.
Disruptions in these exports will likely increase the food insecurity of many countries, especially net food importing countries.
This insecurity would stem not only from the lack of availability of the products in question themselves, but also due to the impact on other goods which rely on them for finishing. Small Island Developing States (SIDS) are particularly vulnerable, as they tend to be net food importers.
As far as energy is concerned, Russia is the world's third-biggest oil producer and second-biggest producer of natural gas. At the time of writing, West Texas Intermediate (WTI) oil was trading at US$95.56 per barrel. Meanwhile, Brent oil was trading at US$100.55 per barrel. Since the start of the year, WTI prices have increased by close to 27 percent, while Brent has soared 33 percent. Some analysts are predicting that if the war is prolonged, oil prices could rise as high as US$170-180 per barrel by the end of the year.
The global economic contagion stemming from the war in Ukraine underscores the need for countries, especially SIDS, to pursue greater food security and energy independence. Even before the war, the Food and Agriculture Organization (FAO) of the United Nations (UN) had recognized the importance of improving the production of nutritious, local food in SIDS. According to the FAO, imports are by far the largest source of food in SIDS. Where the Caribbean is concerned, in at least seven islands, more than 80 percent of food comes from imports.
The policy implication of this is that more SIDS need to focus on increasing local food production, including through substituting imported products for local ones as inputs into finished goods. For example, rather than wheat flour for bread, flour can be derived from sweet potato, breadfruit and coconut. Such a policy would require committing more land, technical assistance and money for food production and industrial capacity.
In terms of energy, SIDS would need to intensify efforts to integrate more energy from sources which are naturally available to them, such as the sun, into their local energy grids. This may require providing incentives to homeowners to install solar panels. Similarly, businesses can be incentivized to pursue net-zero emissions policies. National power companies would also need to pursue with haste, the decoupling of national power grids from fossil fuels in favour of renewable sources of energy.
Furthermore, the tax structures around the importation of hybrid and fully electric vehicles may need to be revisited in a bid to influence consumer behaviour in the direction of energy efficient driving.
Finally, no country would ever be able to grow and produce all of its food. Similarly, few countries would achieve 100 percent energy independence in the near future. However, pursuing policies which bolster both food security and energy independence would help to create a buffer from global developments such as major conflicts or pandemics.
Joel K Richards is a Vincentian national living and working in Europe in the field of international trade and development.
Email: joelkmrichards@gmail.com