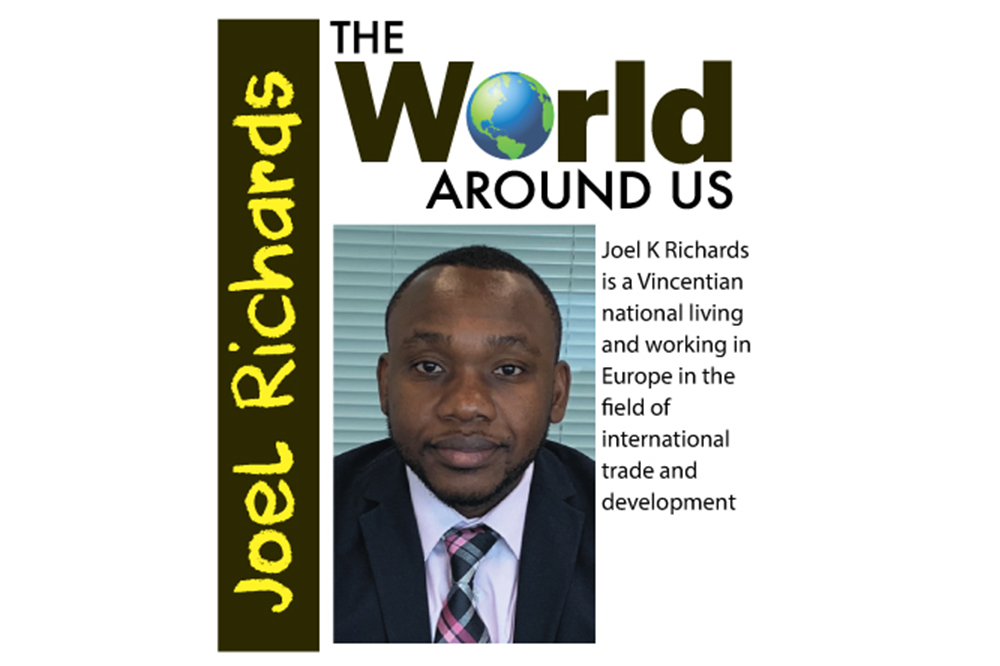 The World Around Us
October 15, 2021
One for the Team
In my final match as an under 15 cricketer, I had bowling figures of 10 overs, 39 runs and 6 wickets. One of the wickets was the result of a brilliant 'catch' in the outfield where the fielder had to dive forward and get his hands under the ball very close to the ground. When the match ended, the fielder told me that it was not a clean catch and that the ball had actually hit the ground. However, being a struggling team that lost many more matches than it had won, he decided to take one for the team.
A week ago, the fielder in my story, my childhood friend and schoolmate, died from complications related to the novel coronavirus (Covid-19). Reports are that he had the Delta variant, a much more aggressive form of the virus.
A few weeks ago, I wrote about the misinformation and disinformation surrounding COVID-19, including with respect to vaccines. There are many myths and conspiracies around COVID-19 and its vaccines. There are many people who still doubt the reality of the virus and many more who are opposed to the vaccines. Some who are opposed to the vaccines certainly have legitimate concerns. I too had concerns about taking what at the time was a vaccine which only had emergency use authorisation.
I recall that in the weeks leading up to my first vaccine appointment, I had restless nights, not because of a fear of needles, but out of a fear that maybe I could be one of those recipients who would suffer an adverse reaction such as a blood clot or some kind of vaccine induced cardiovascular complication.
To allay my fears, I spent several weeks reading and consulting with healthcare experts, including a professional whose expertise is in the field of global public health and vaccine development for viruses. This process led me to conclude that the probability of the vaccine saving my life far outweighed that of an adverse reaction or death.
More than this, I also decided to get vaccinated against COVID-19 because I wanted to take one for the team. This team comprises every single person on this planet because we are all in this fight against COVID-19 together. I arrived at the conclusion that with an effective vaccine, I would reduce my chances of either being infected with COVID-19, requiring hospitalisation if I did become infected, or dying from the virus.
Taking one for the team meant that I was increasing the chances of one additional hospital bed being available for a cancer patient or any other patient with a chronic health condition. Taking one for the team also meant that I was freeing up doctors and nurses to deliver routine patient care. In addition to being vaccinated, when I wear a mask, respect other people's personal space and practice proper hygiene, I am also taking one for the team.
If we were to choose a hill to die on, willful ignorance and the spread of false information about a virus or a method of treatment to combat that virus should not be that hill. There is more than enough credible information available to move us further in the direction of making an informed choice.
I do not know whether the friend in my story was vaccinated. However, his death caused me to think that there are too many people dying prematurely from a virus for which there are effective vaccines. In this crisis environment, we should all think seriously about taking one for the team.