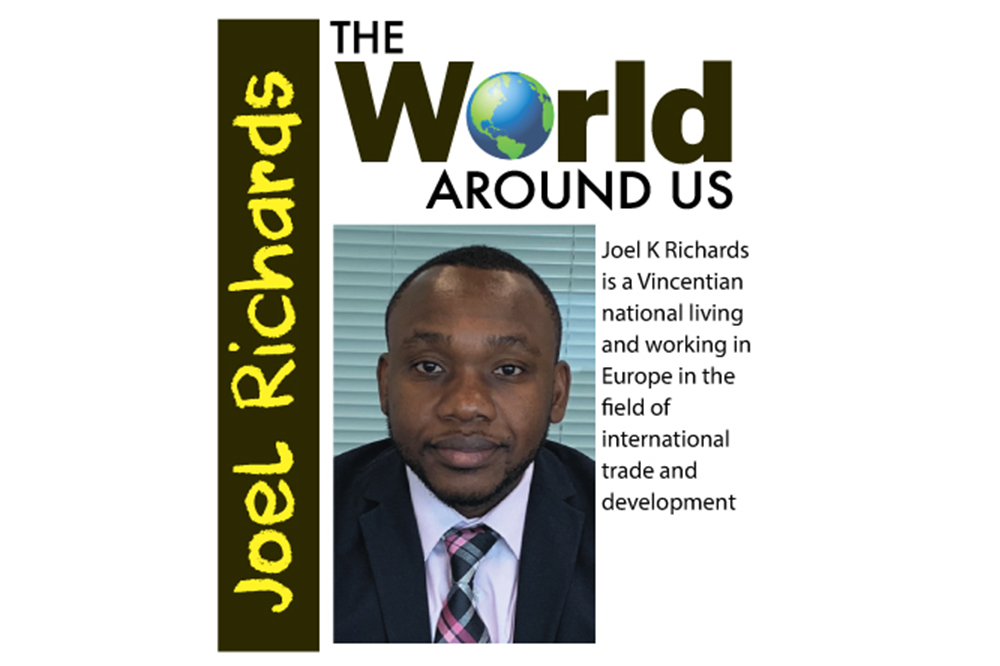 The World Around Us
May 11, 2021
'To win tomorrow, we have to lose today'
Unrest in Colombia has become the latest trending topic, making international headlines both on social media and in the international press. Steven Ospina, one of the activists involved in the protests, told The Guardian that "To win tomorrow, we have to lose today." This is a clear sign that for some Colombians, they are prepared to make the necessary sacrifices now to secure a better future.
Demonstrations in Colombia began on April 28, 2021, as a general strike against the government's planned tax reforms. The reforms would have lowered the threshold at which salaries are taxed, resulting in anyone with a monthly income of 2.6 million pesos ($684 US Dollars) falling in the taxable income range. The reforms would have also eliminated many of the exemptions enjoyed by individuals, in addition to increasing taxes imposed on businesses.
Colombia's President Iván Duque had previously maintained that the tax reforms were necessary to boost public finances which had been negatively impacted by the novel coronavirus (COVID-19) pandemic. However, on the contrary, trade unions, which organised the protests, argued that the tax hikes would disproportionately impact the poorest people who were already struggling with the economic impact of Covid-19.
Protests against tax reform have since morphed into protests against police brutality and the economic cost of the pandemic amid Colombia's extreme inequality. The protests have also become a broader call for improvements to Colombia's pension, health and education systems. In this regard, the tax reform push was the straw that broke the camel's back. 
The proverbial rock and hard place between which the Colombian government finds itself is to figure out how to address the concerns of the masses without the revenue that the tax reforms would have generated. As expected, abandoning the tax reform plan has left the government facing a massive hole in its revenue earnings.
Government spending is typically financed through taxation or borrowing. No society can function effectively without a government being able to produce or purchase goods and services which are needed to meet its social and economic objectives.
Whether governments raise money through taxation or borrowing, ultimately, it is the people who pay. Borrowed money must be repaid and it is the very taxes that governments rely on which go towards repaying national debt. Therefore, while the government of Colombia has shelved plans to hike taxes at this time, there is still the vexing question of where monies will come from to rebuild a battered economy and  continue to provide essential public goods.
The situation in Colombia has several lessons for other countries around the world. First, it is a lesson in citizen power. When citizens organize and agitate collectively, change can occur. A related lesson is the need for governments to engage with citizens, particularly on major reforms.
Furthermore, there is greater scope for governments to become more creative in how they raise public finances. Taxation and borrowing may appear to be the lowest hanging of fruits to meet public expenditure targets. However, there might be a third way, or several of them. For instance, cutting waste, reducing red tape, modernizing the public sector, stamping out corruption and improving productivity are other fruits that can be harvested to free up fiscal space for governments to meet socio-economic development targets. 
Moreover, no government can get away from the need to borrow, not even the US Government. However, there are borrowing options which can also have broader positive developmental impacts, such as raising finance via blue and green bonds and similar instruments.
The other lesson coming out of Colombia, as was the case when protests erupted in Chile a couple years ago, is that issues of inequality and socio-economic dislocation must be at the top of the international community's agenda once again. The COVID-19 pandemic has both exacerbated and exposed many of these problems within and between countries. The situation in Colombia demonstrates that these problems build resentment among the citizenry and sometimes it may take just a little spark to set things in motion.
Today it is Colombia, but tomorrow it could be any other country and this is why the international community must continue to work towards shared solutions to issues of poverty and inequality among others. We can win today and still win tomorrow.