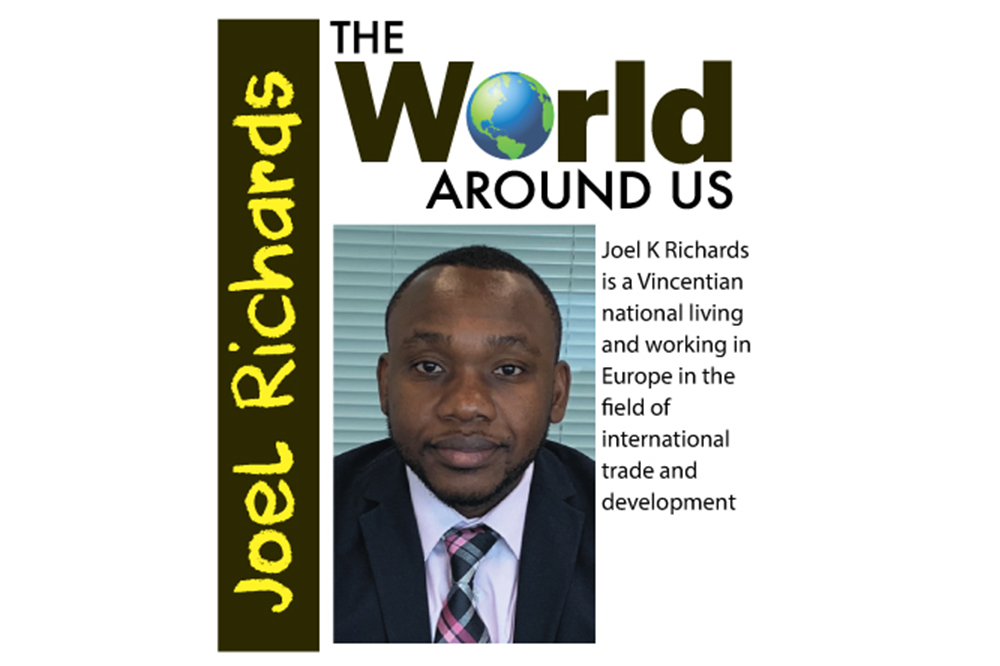 The World Around Us
September 29, 2020
The world is in crisis
Courage is one of the traits that we often look for in a good leader. A courageous leader tends to have the ability to confront problems and move things in the right direction, or at a minimum, attempt to move things in the right direction. Another trait that we ordinarily admire in leaders is optimism. Optimistic leaders have the ability to envisage a better future and they are usually able to motivate and inspire others toward a shared vision of success.
After listening to several world leaders address the 75th session of the United Nations (UN) General Assembly (UNGA) a week ago, it was very difficult to find courage and optimism.
Several world leaders rightfully used the platform provided by the UNGA to highlight many of the problems affecting the world. They took the opportunity to call out instances of democratic backsliding, disrespect for international norms, human rights abuses and geopolitical tensions. However, too many lacked the courage to hold their peers accountable in a more direct manner.
It would not be a surprise if the majority of persons who listened to the various presentations to the UNGA left with a great sense of trepidation about the future as many of the leaders of the leading nations struggled to inspire optimism. Justin Trudeau, Prime Minister of Canada, delivered a scathing assessment of the state of the world today.
"The world is in crisis, and not just because of the last few months," Trudeau said. "Not just because of COVID-19, but because of the last few decades. And because of us." Trudeau further argued that "The system is broken, and the world is in crisis. And things are about to get much worse unless we change."
Emmanuel Macron, President of France, struck a similar chord to his Canadian counterpart. According to Macron, "This new global reality is clear, brutal and certainly dizzying". Macron also pointed to many areas in which multilateralism had failed or was failing, including with respect to climate change; denuclearisation of the Korean peninsula; the use of chemical weapons by certain countries; continuing instability in Syria, Libya and elsewhere; and American disengagement. President Macron also made note of a profound paradox in stating that as societies, we have never been more interdependent yet simultaneously, we have never been in so much discord and misalignment.
UN Secretary-General Antonio Guterres also warned that the world is heading in a dangerous direction and "cannot afford a future where the two largest economies [the United States and China] split the globe in a Great Fracture — each with its own trade and financial rules and internet and artificial intelligence capacities."
It is evident that what the world needs most now is a course correction. In this vein, I agree with President Macron that we must rebuild a new order. However, I also agree with him that there will be no miracle cure to the restructuring of the contemporary order. I am also in agreement with Laurie Macfarlane, Economics Editor at openDemocracy who contends that "we can't address the challenges of the twenty-first century with multilateral arrangements that were designed to fit the circumstances of the twentieth century."
Finally, I can wax poetic about the need for countries to uphold the fundamental virtues of multilateralism and return to cooperation and the like. However, the world's afflictions have been well documented and are well known, including by world leaders. We all know the extent of hunger and malnutrition around the world. We also know that nuclear weapons are apocalyptic; that a state of peace is better than war; and that we are all better off acting for the best interests of each other than working against or in total indifference to each other. Therefore, I will return to where I started and that is courage. What we need are leaders who are sufficiently courageous to do the things which are right.