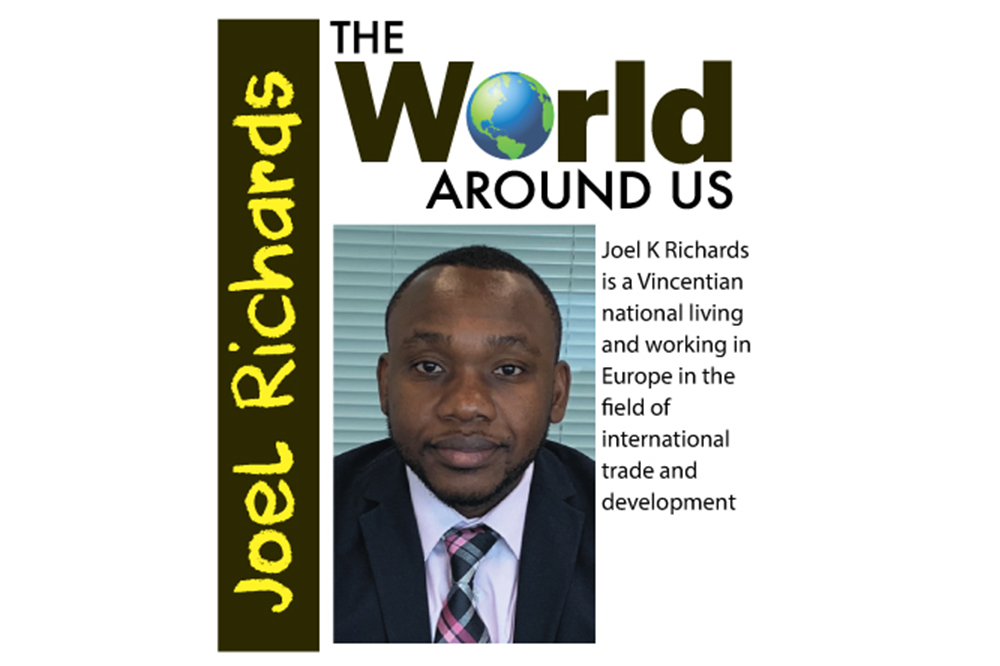 The World Around Us
August 18, 2020
Things fall apart – The Lebanese edition
In the aftermath of a deadly explosion in Beirut, Lebanon on August 4, 2020, things fell apart swiftly. Mass protests erupted and the government, led by Prime Minister (PM) Hassan Diab resigned, a move that PM Diab said was in solidarity with the people. The explosion in Beirut is not the reason that things fell apart in Lebanon, because things had been falling apart for quite some time.
Like the rest of the world, Lebanon has been battling the novel coronavirus (COVID-19) pandemic with over 8,000 recorded cases. Lebanon has also been facing a deep and painful economic crisis. Its public debt to gross domestic product (GDP) ratio is the third highest in the world – estimated by the World Bank to be in excess of 150 percent.
Furthermore, unemployment in Lebanon stands at roughly 25 percent and in a population of just under 7 million people, over 2.2 million people live below the poverty line. The World Bank estimates that half of its population would become poor in 2020. The seriousness of the economic situation in Lebanon was on full display in March 2020 when in an unprecedented development, then PM Diab announced that the country would be defaulting on debt payments.
According to the British Broadcasting Corporation (BBC), the Lebanese people have also been getting increasingly angry and frustrated about the government's failure to provide even basic services as they have had to contend with daily power cuts, a lack of safe drinking water, limited public healthcare, and some of the world's worst internet connections. In May, writing in the Washington Post, then PM Diab warned that Lebanon was at risk of a "major food crisis". He also wrote that many Lebanese had stopped buying meat, fruits and vegetables, and may soon find it difficult to afford even bread.
How does a country fall apart in this manner? Some have cited corruption as a major factor. In his resignation speech, Diab levelled criticism at Lebanon's ruling political class for cultivating what he called "an apparatus of corruption bigger than the state". Out of 180 countries, Transparency International's Corruption Perceptions Index 2019 ranked Lebanon 137th.
Apart from the corruption, many analysts point to another critical factor – political sectarianism. Lebanon officially recognises 18 religious communities – four Muslim, 12 Christian, the Druze sect and Judaism. The three key political offices – President, Speaker of Parliament and Prime Minister – are divided among the three biggest communities (Maronite Christian; Shia Muslim; and Sunni Muslim, respectively) under an agreement which dates to 1943.
Parliament's 128 seats are also divided evenly between Christians and Muslims (including Druze). Each of these groups is believed to predominantly seek its own interests, thereby hindering the overall welfare of the country.
The response of some world leaders to Lebanon's plight has evoked mixed reactions. French President Emmanuel Macron wasted very little time in traveling to Beirut after the blast to reassure the people of France's support. Writing in The Guardian, Jon Henley noted that Macron's move to improve his country's influence in Lebanon has shown a French president with the confidence, and political instinct, to seize his moment on the world stage. Lebanon is a former French protectorate and a couple days after Macron's visit, close to 60,000 people had signed an online petition demanding that the country "be placed under a French mandate for the next 10 years".
Some of Macron's domestic opponents were quick to accuse him of neo-colonialist grandstanding and this is an accusation that should not be dismissed lightly. Indeed, Macron was keen to warn the Lebanese people that monies will not flow without domestic reforms. However, should financial aid be withheld until reforms are made while ordinary people continue to suffer, or can reforms be made while monies are flowing in? Has the French President presented a false choice to the Lebanese people? Too often, in trying to solve the world's problems, Western powers have demonstrated arrogance and ethnocentrism.
Finally, thousands of people of Lebanese descent are resident in just about every Caribbean country and they make important contributions to these societies through business ventures, politics and otherwise. This positions the Region to have an interest in the emerging situation in Lebanon and this interest would hopefully morph into the Caribbean lending its voice to advocate for a constructive outcome. Such an outcome should involve immediate humanitarian assistance; financial aid from countries in a position to provide as well as the multilateral financial institutions; and importantly, an orderly and democratic political transition. Things may have fallen apart in Lebanon, but there are opportunities to put them back together again.