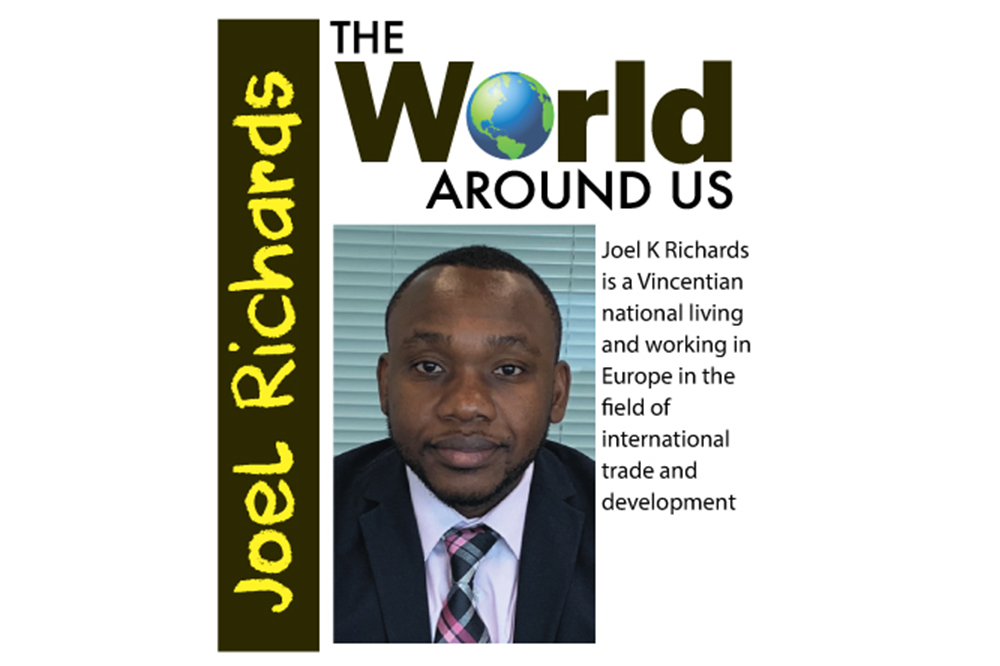 The World Around Us
June 16, 2020
How to clothe a Naked Empire
My last article was written against the backdrop of racial tensions in the United States (US) and America's increasing impatience with or disregard for global institutions, international norms and treaties. I likened the US to the naked emperor in the tale "The Emperor's New Clothes" due to the stain of racism which is still prevalent throughout its society, as well as the country's more recent chequered relationship with the international community. This week, I will offer some insights, not just on clothing the nakedness apparent in American society, but also on how even in our neck of the woods, we can reckon with some of the hangovers of our colonial past.
The November 2020 US presidential election is the most important in a generation. It is essentially a battle for the soul of America. In the maiden speech of his third campaign for the White House, the former vice-president Joe Biden beseeched voters to reject Donald Trump's presidency in what he termed as a "battle for America's soul". Biden's platform seems to be the antithesis to Trump's – national conciliation under Biden rather than division under Trump; Biden's international cooperation and engagement as opposed to Trump's global retreat; and a return to some amount of 'normality' under Biden in contrast to the uneven nature of Trump's presidency.
The choice made by Americans come November 3, 2020, will go a far way in determining how they wish to deal with their apparent nakedness. Notwithstanding nation-wide protests against racial injustice and inequality, a Trump re-election may do little to heal a divided nation and restore confidence around the world in America's role as a global leader. Of course, a Biden presidency will not be a panacea for the myriad of domestic and global issues currently on full display. However, it may offer some respite from the past three years of a chaotic presidency. Furthermore, particularly on the issues confronting African Americans today, to secure real change, they and their allies will need to be unrelenting in their fight for racial justice irrespective of who occupies the White House.
It would be remiss of me to highlight problems abroad without addressing similar problems at home. We cannot be interested in clothing America without a concomitant commitment to clothe ourselves. In the Caribbean, racism, colourism and classism are issues with which we still contend. Too many of us still frown on blackness and are yet too preoccupied with different shades of black and brown. In rightly condemning much of America's attitude to race, we must also be prepared to ask hard questions about our own tinted glasses.
We must also come to a place of reckoning with the legacy of colonialism which is evident in everyday life. The Privy Council of the United Kingdom, Her Majesty's Prison, Royal Police Force, Sir, Dame and Governor General are all relics of a time past as well as present-day realities in most Commonwealth Caribbean countries. The great paradox of our generation is that we live in post-colonial societies that still revel in colonialism. This exposes a special kind of nakedness steeped in a lack of self-belief. It is incumbent on us to dismantle colonial structures and put in their place institutions, titles and people that are truly representative of us as a people. We are not clothed as long as symbols of our oppression in a by-gone era continue to be given a place of pride in our society today.
Finally, this time of agitation against racism in the US, which has spread to other parts of the world, has provided an opportunity for all of us to think seriously about racial injustice, structural inequities, colorism, political victimisation, classism and all the ways in which we "otherise" each other. By "otherising", we ordinarily seek to legitimise attitudes and behaviours which have no place in today's society. Reversing these negative attitudes and behaviours will go a far way in clothing the nakedness of our respective empires.