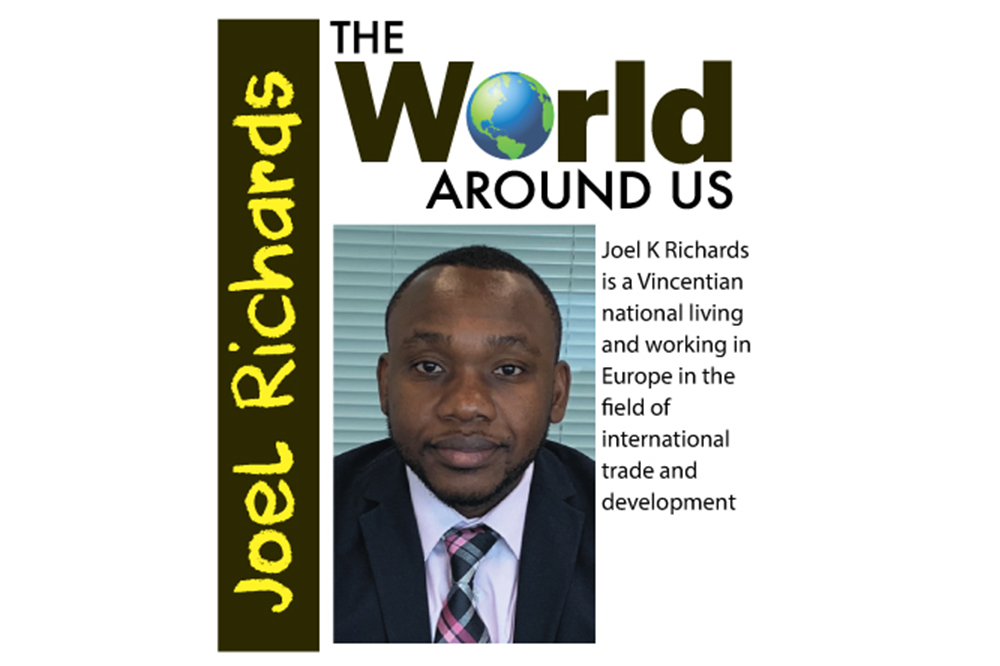 The World Around Us
May 26, 2020
What about afterward?
Amid the global novel coronavirus (COVID-19) pandemic, one consolation is that this too shall pass. For some of us, we are hoping that newer and better societies would emerge. Unfortunately, we cannot say with certainty what the post-COVID world would look like. However, we can be certain that hardly anything will be what it used to be before the crisis.
Carsten Brzeski, global head of macro at ING Research (a world leading provider of economic and financial analysis), labelled the picture as "a virus-driven ice age". Accroding to Brzeski, "It is an abrupt stop of economic activity, from 100 to zero in just a few days or weeks," thus making it challenging to forecast the outlook.
The Economist Professor Nouriel Roubini, widely known by the moniker Dr. Doom, has warned of a prolonged global economic downturn or an "unprecedented" recession and sluggish recovery from the pandemic. If by chance the global economy recovers in 2020, Professor Roubini expects such a recovery to be anaemic.
In April, Reuters surveyed more than 50 economists, asking for their predictions for economic recovery after the coronavirus. Some forecast the world economy will shrink by as much as 6% in 2020. The other extreme was a prediction for 0.7% growth. The best-case outcome was that a growth plunge will be followed by an equally sharp recovery. This sharp recovery, if it were to happen, will be achieved on the back of the fiscal and monetary stimulus packages that some countries are implementing.
Maintaining this optimistic outlook, Ross Walker, co-head of global economics at NatWest Markets (provider of risk management, trading solutions and debt financing services), calculates that the scale of economic decline expected this quarter suggests "a sizeable rebound" in the third and fourth quarters as businesses re-open. However, because economies have suffered a faster and deeper contraction than in the 2008-09 financial crisis, the economists polled by Reuters expect the likeliest outcome to be one where the global recovery takes more than a couple quarters.
There is also the possibility of a double-dip scenario emerging, meaning that the easing of lockdown restrictions provides an initial boost to economies around the world, albeit a short-lived one, due to the lingering impacts of unemployment and corporate bankruptcies. The Reuters survey suggested that the double-dip may also happen if there is a new wave of coronavirus infections as has been the case in some Asian countries.
A slightly more pessimistic scenario is that growth will plunge and does not recover in the short-term. However, this scenario is predicated on the assumption that the global coronavirus tally will continue to rise, forcing prolonged lockdowns. However, the economists sampled by Reuters have indicated that this scenario is unlikely as some lockdowns have tended to end after about two months.
On a more positive note, economists surveyed by Reuters are expecting a sharp downturn, followed by a gradual recovery as lockdowns are eased more gently than they were imposed. According to AXA Investment Managers (global asset managers) group chief economist Gilles Moec, "the likeliest scenario is for the world economy's rebound post lockdown to be quite soft."
The COVID-19 crisis is not the first global pandemic and it will not be the last. Eventually, economies recover, whether it takes months or years. However, this time, what comes afterward must be different than what obtained in previous crises of this nature. In this vein, we cannot afford to focus solely on economic resuscitation. We have to also focus on many of the problems that have been conveniently ignored over the years and fix them. In too many countries, too many people still lack access to basic necessities such as proper housing, stable income and acceptable sanitation. From a proverbial ivory tower, it makes sense to encourage persons to wash their hands, stay home and flatten the curve of a pandemic. However, from beneath the ivory tower, these instructions are difficult for many to follow.
When the next pandemic comes, the hope is that it meets more resilient economies. However, the greater hope is that it meets more resilient livelihoods due to the investments that will be made in improving the quality of peoples' lives.