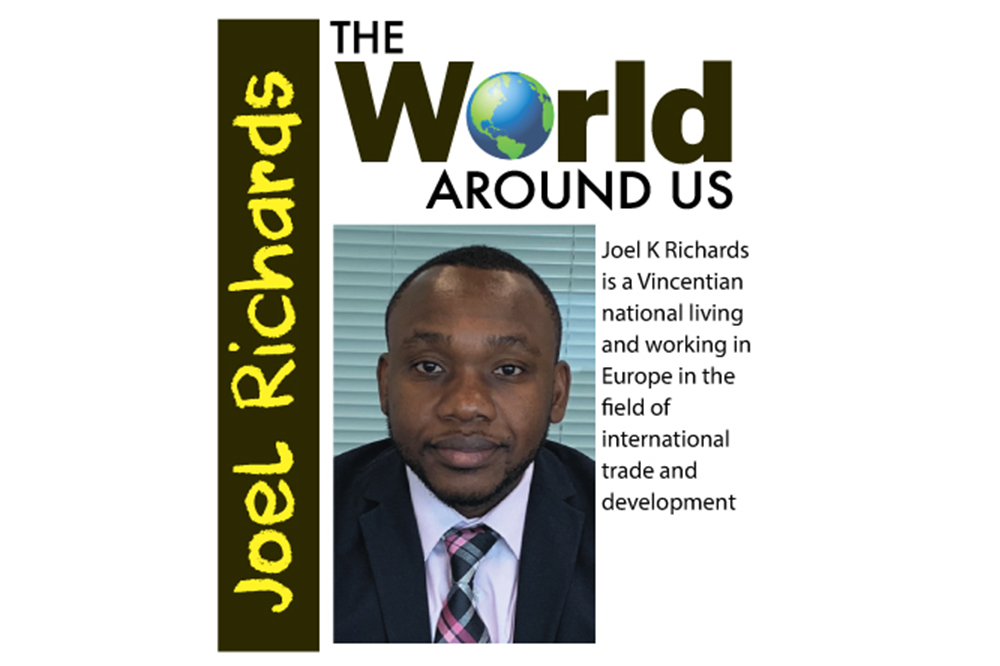 The World Around Us
March 24, 2020
Cuba – a Real Hero
GOOD NEWS is scarce right now as the novel coronavirus (COVID-19) continues to wreak havoc and fear across the globe.
However, amid the global response to COVID-19, Cuba has emerged as a city on a hill and a leading light among nations.
Cuba is no stranger to punching above its weight. By now, stronger and larger countries would have already crumbled in the face of 60 years of an economic blockade from the United States (US). However, Cuba has done the opposite and has repeatedly defied the odds whether that be in supporting liberation efforts in Africa, Latin America and the Caribbean many years ago; providing humanitarian assistance across the world; or in standing tall as the quintessential good neighbour. Just over a week ago, news reports emerged that the Trump administration attempted to persuade a German firm developing a possible vaccine for coronavirus to move its research work to the United States. According to the New York Times, this is said to have raised fears in Berlin that President Trump was trying to assure that any inoculation would be available first, and perhaps exclusively, in the United States. Senior US officials have since called these reports "overblown". Nonetheless, the reports are consistent with Trump's mantra of "America first".
Over the years, the world has grown accustomed to American and European Union (EU) leadership on just about every important global issue. However, in the face of the COVID-19 threat, the US seems to have retreated even further from the rest of the world.
Meanwhile, the EU is consumed with its own fight against the virus, particularly as some of its members such as Italy and Spain have become overwhelmed.
As others falter, Cuba has surfaced as a global leader in the fight against COVID-19. At the time of writing, Cuba had already dispatched 140 healthcare professionals to Jamaica; the government of St.Vincent and the Grenadines had requested 15 healthcare workers from Cuba; a 52-strong brigade of healthcare professionals had been sent to Italy; and other contingents of medical professionals had been sent to Grenada, Nicaragua, Suriname and Venezuela. Cuba also went to the rescue of a British-owned cruise ship with roughly 50 persons on board who were displaying symptoms of COVID-19. This was after several other countries denied the ship entry to their ports.
For decades, notwithstanding the US economic embargo (or because of it), Cuba has managed to develop a healthcare sector that is the envy of even many developed and advanced economies. This is also the case with its biotechnology industry which has developed medicines to fight a wide range of diseases. One such medicine is the anti-viral drug called Interferon Alfa-2B, which was developed in Cuba and as of 2003, is being produced in China by the Cuban-Chinese joint venture ChangHeber. Interferon was reportedly used to treat hundreds of COVID-19 patients in China and there is a possibility that it could turn out to be a trojan horse in the fight against this virus.
Through its selfless actions in assisting others in their fight against COVID-19, Cuba will undoubtedly win a significant amount of global goodwill. However, when the pandemic ends and life returns to some semblance of normalcy, some countries may be inclined to move beyond goodwill alone. For the wider Caribbean in particular, governments and the private sector should start thinking about how they can encourage more investments in Cuba, as well as more joint ventures with Cuba. Given Cuba's expertise in biotechnology for example, the private sector elsewhere in the Caribbean should explore the possibility of making investments in this sector.
These kinds of strategic investments will give more impetus to an already solid relationship with Cuba.