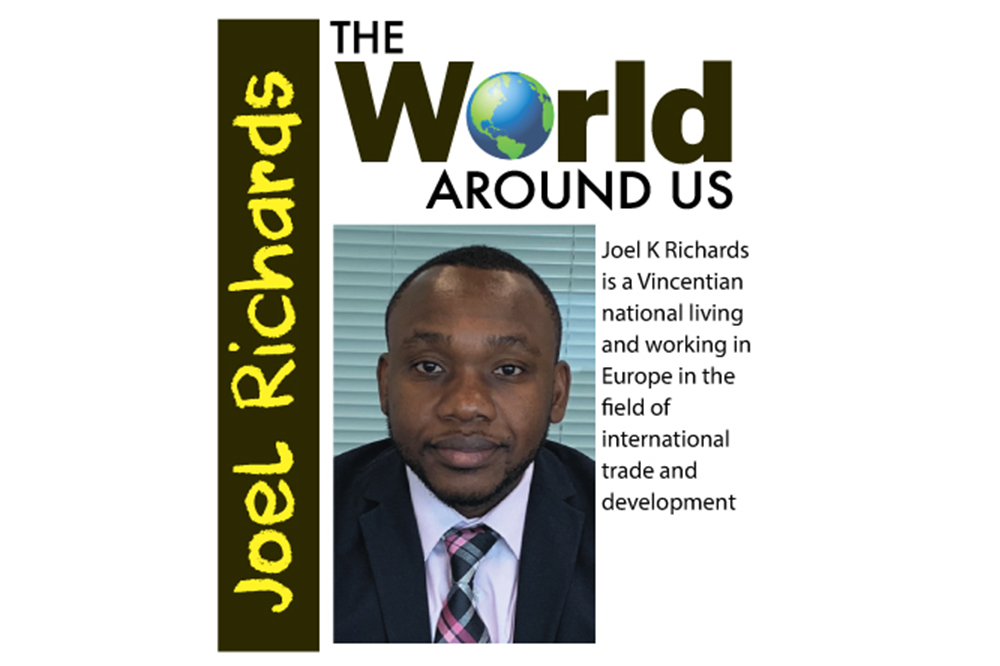 The World Around Us
February 18, 2020
The Significance of the CARICOM-Canada relationship
Canadian Prime Minister, Justin Trudeau, was set to meet with Caribbean Community (CARICOM) leaders at the convening of the the 31st Intersessional Conference of Heads of Government of CARICOM from February 18-19, 2020 in Barbados. However, he has had to cancel that meeting due to the eruprion of protests which have affected rail service in parts of Canada.
While the meeting will not proceed at this time, this is still a good moment to assess the significance of this longstanding bilateral relationship. On the CARICOM side, Prime Minister Trudeau's visit had been phrased as an "opportunity to bolster multilateralism through an exchange with a special guest." On the Canadian side, it had been phrased as an opportunity "to build even stronger ties with the region."
A release from Prime Minister Trudeau's Office quoted him as saying the following:
"Canada and Caribbean countries have always had strong relationships and almost one million people of Caribbean descent live in Canada. These relationships are based on shared values and partnerships in the fight against climate change, the promotion of democracy, trade, economic growth, and security. I look forward to meeting the leaders of CARICOM to discuss how we can work together to strengthen the Caribbean, and build a better world."
Based on the foregoing pronouncements, there was clearly a desire to strengthen enduring ties between both parties. On the surface, it would appear that those ties are not as close as was the case in previous decades. In 2007, when former Canadian Prime Minister Stephen Harper met with CARICOM heads, he announced the country's intention to programme Cdn$600 million over 10 years to the Caribbean through what was formerly known as the Canadian International Development Agency (CIDA). Since then, one has not necessarily seen, at least in a very overt way, the same kind of priority being assigned to the bilateral relationship. However, in all fairness, Canada continues to provide support to the region in areas such as debt management, training, natural disasters and climate change, business development, trade and regional integration.
In more recent years, Canada has imposed visa restrictions on almost all CARICOM countries that previously had visa free travel to that country. Of course, like every country, it has a right to protect its borders. However, this move has made it more burdensome for Caribbean persons seeking to engage in legitimate tourist or business travel to Canada.
Furthermore, negotiations between CARICOM and Canada for a Trade and Development Agreement fizzled out in 2015 and there has been little indication since then that either Party has an interest in resuming those trade talks. Meanwhile, actual goods trade between them has dwindled over the past decade. For example, CARICOM's exports to Canada moved from over US$1.5 billion in 2010 to just above US$800 million in 2019, a decline of 48 percent. In the other direction, exports from Canada to CARICOM declined by a much more modest 4 percent over the past decade.
Canada does not enjoy the same kind of systemic importance as the United States, China or the European Union. Nonetheless, Canada is an important partner and neighbour that should not be ignored.
The latest edition of the World Economic League Table places Canada as the world's 10th-largest economy based on its Gross Domestic Product (GDP) of US$1.731 trillion (CAD$2.251 trillion) in 2019.
Moreover, where investments are concerned, Canada is a significant player because its stock of foreign direct investment (FDI) abroad amounts to US$1.25 trillion – nearly three-quarters of its GDP.
In light of the foregoing, Prime Minister Trudeau's visit being put off can be seen as a missed opportunity for both sides to advance their core interests. This notwithstanding, there is reason for optimism since the idea for a meeting in the first place underscored a mutual desire to take the relationship to a new level. Hopefully, another opportunity will arise very soon to make this happen.