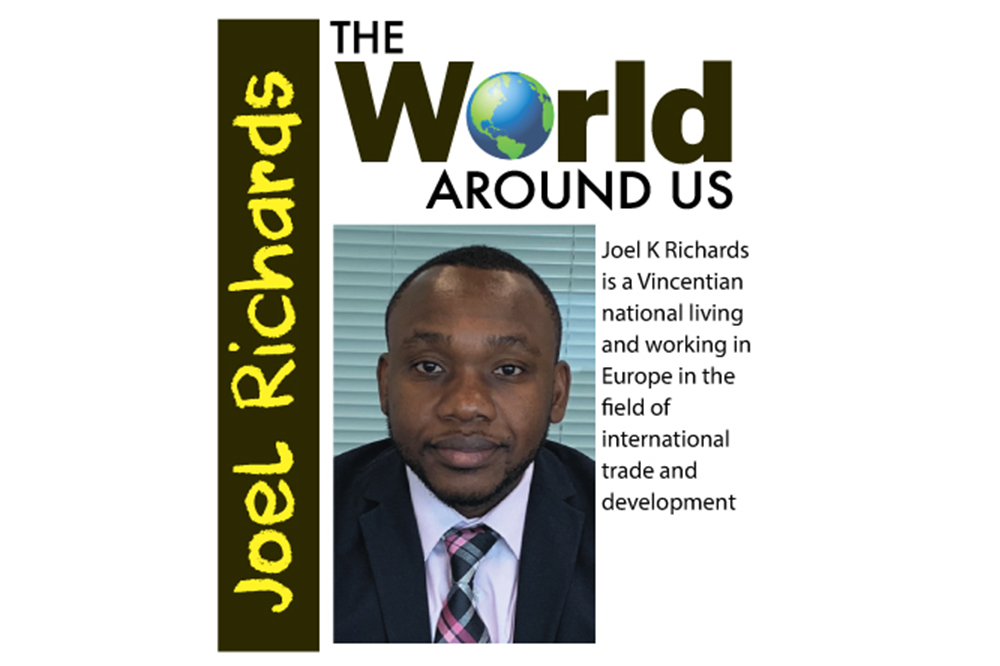 The World Around Us
February 4, 2020
Viruses Without Borders
In a world of hyper-globalization, people, goods, services and capital are moving across borders with a kind of speed and ease not witnessed by previous generations. An unwelcome part of our inter-connectedness is that threats – be they terror related or viruses and diseases, are also moving across borders with consummate ease.
I am not a health expert and will not even attempt to address the coronavirus from that angle. However, I want to provide a preliminary assessment of the likely economic impact of the virus. Already, in China, estimates are that the outbreak could cost China's economy $60 billion in the first quarter of 2020. This could cause China's economic growth rate to fall by 2 percentage points. Even for an economy as large as China's, these figures are staggering.
Both China and the world at large can ill afford a major economic crisis at this time. However, for now, it does appear that a major economic fallout, even if it does not evolve into a full-blown economic crisis, is likely to result. Already, many factories and businesses remain closed in China. Today, China is a major manufacturing, logistics and value chain hub for thousands of businesses around the world. China is also now the largest trading nation, having surpassed the United States a few years back. It therefore stands to reason that major disruptions in China's economy will have significant implications for the rest of the world. In particular, many of the consumer goods that we currently enjoy are likely to become more expensive and or not readily available if the fallout from the coronavirus progresses, especially if the lockdown of cities becomes more widespread. For instance, Wuhan, a city of 11 million people and the site of the original outbreak of the virus, is on a partial lockdown, meaning that people's movements are restricted. If additional restrictions are placed on the movement of people in other parts of China, then thousands and potentially millions will not able to go to work in the factories that make many of the world's goods.
One of the areas likely to be most affected, and an area of particular importance to Caribbean countries is tourism. Several Caribbean countries have already placed restrictions on travel with China and more may follow suit. Some have also denied entry to cruise ships due to some persons on board displaying symptoms of respiratory tract infections, one of the many symptoms of the coronavirus. However, what is likely to negatively affect tourism is not just the virus itself, but fear and panic associated with the virus, which can result in would-be travelers from some of the Caribbean's main tourism source markets canceling their travel plans. Without a doubt, given the heavy reliance on tourism in these economies, any disruptions due to the coronavirus would be catastrophic.
The issue of fear and panic can be just as bad as the virus itself because they may cause people to act irrationally. This underscores the need for governments to be transparent and decisive in their efforts to combat the spread of this virus. Governments, mainly their public health agencies, should also communicate frequently with their publics to update them on the relevant protocols that are in place to deal with the virus. Regular communication through official channels is also welcome due to the extent of misinformation being propagated, especially via social media.
Finally, while there is never a right time for a crisis of this magnitude, the coronavirus could not have appeared at a worse time. The public health sector of many countries is already stretched, and especially for small countries with limited fiscal space, one would imagine that diverting resources to deal with this crisis would add to fiscal and budgetary pressures. This is why a coordinated global response is needed to ensure that all countries can access the resources required to combat the coronavirus.