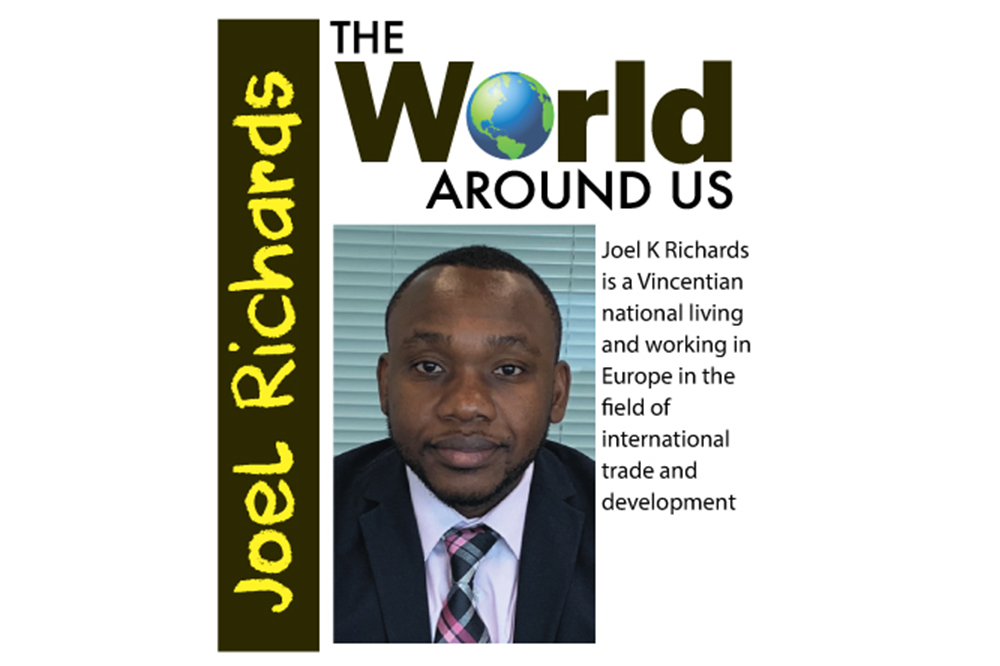 The World Around Us
December 3, 2019
Creating a society that is safer for women and girls
The International Day for the Elimination of Violence against Women and International Men's Day were celebrated a mere six days apart. Why men, historically the benefactors of uneven power relationships between the sexes, need a day is beyond me. Given the historical role of men at the apex of power structures within most societies, some may see the designation of a day to celebrate "the man" as somewhat narcissistic, and perhaps correctly so.
In assessing the situation of women around the world, the United Nations (UN) has cited the following "alarming figures":
1 in 3 women and girls experience physical or sexual violence in their lifetime;
1 in 2 women killed worldwide were killed by their partners or family in 2017, compared to 1 out of 20 men killed under similar circumstances;
71 percent of all human trafficking victims worldwide are women and girls, 75 percent of whom are sexually exploited; and
Violence against women is as serious a cause of death and incapacity among women of reproductive age as cancer, and a greater cause of ill health than traffic accidents and malaria combined.
Local newspapers, both online and in print, are replete with reports of physical violence, rape and sexual assault against women and girls, each of which is frightening. Even more frightening is that in some instances, persons who through their jobs have sworn to protect and serve, are themselves being accused of preying on the very ones under their protection and service.
Women and girls are not chattel and they do not exist to satisfy the sexual fantasies of men. Moreover, the femininity of a woman is not for the purpose of facilitating transactional relationships with men who are desirous of exploiting the asymmetry in power dynamics between the sexes.
Women and girls are deserving of the utmost respect because ultimately, every woman is someone's daughter, mother, sister, wife or aunt. Every little girl is our little girl who is worthy of being loved and protected by our society and who must be allowed to grow to her fullest potential without having to bear the burden of sexual violence and physical abuse.
As men, we can do better and we must do better. We are a big part of the problem, but we can also be part of the solution. In this regard, in our own individual lives, we must not entertain any form of violence against the women and girls. We must also be quick and unapologetic in challenging other men, irrespective of the capacity in which they operate, when we become aware of any form of abuse that they perpetrate against any female. This would take us in the direction of shunning gender-based violence while taking us in the direction of creating a society that is safer for our women and girls.
It is heartening to know that for the next two years, through the UN Secretary-General's initiative, the global body will be focusing on a campaign aimed at preventing and eliminating violence against women and girls, including the issue of rape which is seen as a specific form of harm committed against women and girls in times of peace or war. Also heartening are assurances from the Minister of National Mobilisation that at the national level, the government will be seeking to address the issue of rape and sexual assault against women and children, including through a comprehensive review of the sexual offences provision within the Criminal Code. This is important because while each of us has a part to play, we must also use the legal system as a means of disincentivising all forms of violence against women and girls by ensuring that the perpetrators pay a heavy price for their actions.
Finally, I use the following hashtags to signal my support for equality for women and girls, and as an indication that I take a stand against all forms of violence against women, including rape and sexual violence: #GenerationEquality #orangetheworld and #spreadtheword.