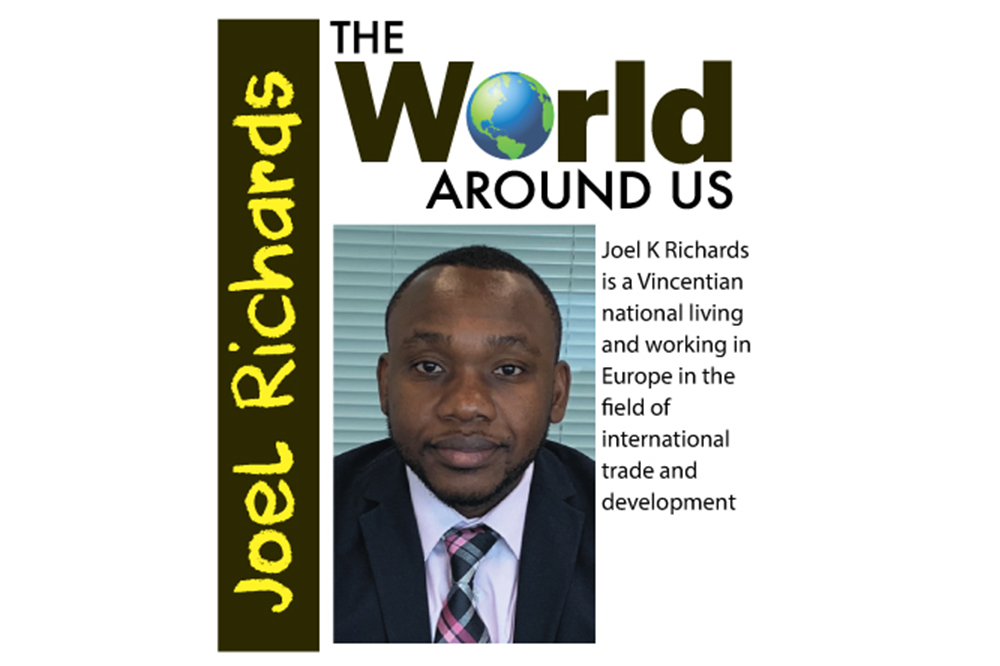 The World Around Us
November 12, 2019
Promoting a Better Business Environment
The World Bank recently released its Doing Business 2020 Report which compares business regulation in 190 economies. Doing Business analyses regulation that encourages efficiency and supports freedom to do business by measuring the processes for starting a business, getting a building permit, obtaining an electricity connection, transferring property, getting access to credit, protecting minority investors, paying taxes, engaging in international trade, enforcing contracts, and resolving insolvency.
New Zealand is currently ranked as the most efficient country in which to do business, closely followed by Singapore. Mauritius, a small African country, is ranked at 13th, higher than developed countries such as Australia, Canada, Germany and Japan as well as large emerging economies such as China, India and South Africa.
Interestingly, no Caribbean country ranks in the top 50. Jamaica, which is the highest ranked Caribbean country, comes in at number 71 in the ranking. The only other Caribbean country in the top 100 is Saint Lucia which is ranked at 93rd.
According to the Donor Committee for Enterprise Development (DCED), a conducive business environment is one of the pre-requisites for economic growth and poverty reduction. For example, one study cited by DCED found that a one percent increase in mean income is associated with an average 2.5 percent reduction in the poverty rate in 50 developing countries.
However, another study cited by DCED notes that in many developing and transition countries, the business environment is hostile to market-led growth; private enterprises suffer excessive regulatory barriers, and, in most respects, regulatory costs are higher than in developed economies. Furthermore, poor business environments are also more likely to have a disproportional negative impact on women-owned businesses, which tend to remain informal.
The Doing Business Report indicates that the economies that score highest in its ranking share several common features, including the widespread use of electronic systems such as online business incorporation processes, electronic tax filing platforms, online procedures related to property transfers, and electronic procedures for construction permitting. In general, the top 20 performers have sound business regulation with a high degree of transparency.
Given the profile of most of the top 20 performers on the ease of doing business listing, one can easily conclude that these are countries with deep pockets and a sizeable government machinery which enable them to implement the kinds of reforms necessary to transform their business environment. However, the presence of Mauritius at number 13 on the list, an improvement of seven places compared to the previous year, debunks this notion. Mauritius is a small African country with a population of 1.2 million people. Like many Caribbean countries, Mauritius was once an agriculture-based economy, but has since been transformed into an upper-middle income country with a more diversified economy. The economic history of Mauritius since its independence has been called "the Mauritian Miracle" and the "success of Africa" by noted economists such as Joseph Stiglitz.
Apart from its high ranking in ease of doing business, Mauritius is also ranked high in terms of economic competitiveness, a friendly investment climate, good governance and a free economy. For example, according to the 2019 Economic Freedom of the World Report, Mauritius is ranked as having the 9th most free economy in the world. All these factors have combined to help Mauritius to develop a solid reputation which is essential to attract investment, both local and foreign, and access financing on the international market. It is not uncommon for Caribbean countries to want to emulate places such as Singapore and the Nordic countries in terms of economic transformation. However, we may want to start taking a closer look at Mauritius which is now a model among small developing countries in terms of its business environment, economic freedom, investment climate and transparency.
Joel K Richards is a Vincentian national living and working in Europe in the field of international trade and development.
Email: [email protected]