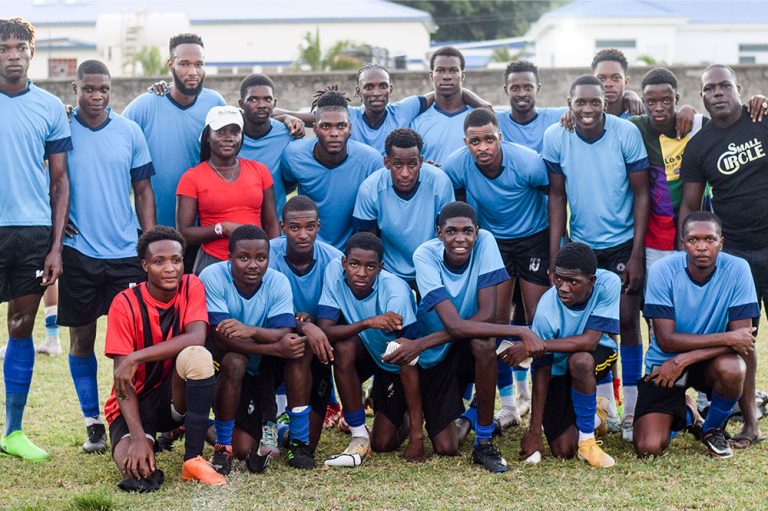 Sports
September 22, 2023
Spring Village takes North East Football title
Spring Village is the 2023 Hairoun North East Football League champion. A one-nil win over Diamonds last Sunday, September 17 at the Chili Playing Field landed Spring Village the title.
Kievan Clarke scored the lone goal that separated the two teams.
Before the final, Overland secured the third place, beating Chapmans, 5-4 on penalties, following a 1-1 draw in regulation time.
Chapmans however secured two of the individual awards, as Terris Joseph copped the Best Midfielder accolade and Duvanie Williams – Best Defender.
Overland's Brendon Stevens was named Best Goalkeeper, with Spring Village's Kievan Clarke collecting the Best Striker award.
Diamonds' Ari Charles won the Best Manager title and Linkers of Byera was voted Most Disciplined Team.
Diamonds won the Knock Out competition.