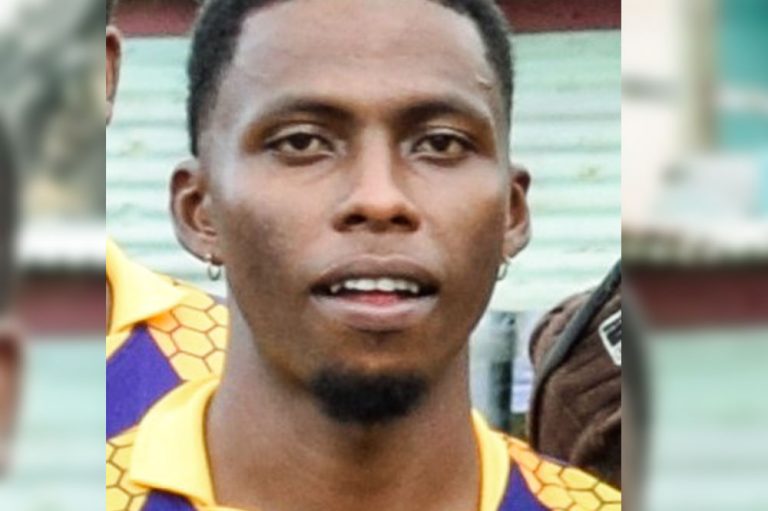 Sports
September 22, 2023
Cunningham leads off century making in TBPO softball
JABARI CUNNINGHAM lashed the first ton of the 2023 National Lotteries Authority (NLA) Top Belair Progressive Organization (TBPO) softball cricket competition, last Saturday, September 16, at the Dauphine Playing Field.
Belting 2 fours and 15 sixes, Cunningham hit an even 100 from 34 balls, to lead Country Meet Town Out Ah Trouble to 189 for 6 from 15 overs, as the match was reduced because of a late commencement. Renrick Williams added 35.
Bowling for RS Hard Hitters, Teroy Roberts had 2 for 8 and Juan Baptiste 2 for 22.
Hard Hitters responded with 92 for 7; Shawn Williams – 27 not out. Davian Barnum picked off 2 for 14, bowling for Out Ah Trouble, who won by 97 runs.
Then, H& H Oral Care Clinchers saw off Xperience by 112 runs in another 15 over per side encounter.
Clinchers, led by Okeiph Andrews- 46,Troy Bullock and Oheyon Toby- 31 each and Vincent Cupid 27, amassed 207 for 9 from their 15 overs.
Jose Enville 3 for 15 and Donald Cumberbatch 3 for 44 were Xperience's most successful bowlers, but their reply stopped at 95 for 5 in 15 overs. Donald Enville scored 33 not out, while Lee Bullock took 2 for 7.
On Sunday, the trend of late starts continued, as AIA Reload trumped by 104 runs over Glen United.
AIA Reload posted 186 for 9 from their 15 overs, with Romel Ollivierre 43, Zeron Harry 35, Jerando Jardine 32 and Okeitho Williams 26.
Bowling for Glen United, Maxi Hackshaw had 4 for 32 and Ricky King 2 for 28.
Maxi Hackshaw's 57 was the lone bright spark, as Glen United folded for 82 in 12.4 overs.
Zeron Harry scalped 3 for 7 and Nkosi Toby- 3 for 8, bowling for AIA Reload.
Sunday's second match resulted in Bank of SVG All Stars defeating Dr Thomas Injectors by nine wickets.
Injectors made 88 for 8 in 17 overs; Chester Keil 25 not out and Javorn Nero 24.
Bowling for All Stars, Kody Horne 3 for 19, Courtney Mc Dowall 2 for 7 and Newborne Joseph 2 for 28.
Horne and Joseph struck 43 not out and 35 not out respectively, as All Stars rushed to 92 for 1 from 9.1 overs.
And, Coreas Distribution Older Boys beat Dauphine United by 16 runs, in the closest margin on the weekend .
Older Boys scored 140 for 6 in 17 overs, as the match was reduced because of a late start. Sheldon Da Souza topscored with 64 and Mac Simmons 28.
McLean Browne's 2 for 18, was Dauphine United's best bowling figures.
Dauphine United – 124 all out from 15.2 overs in reply. Baldwin De Bique-37.
The bowling combination of Kenroy Martin 3 for 20, Junior Bacchus 2 for 1 and Rohan King 2 for29, helped Older Boys to victory.