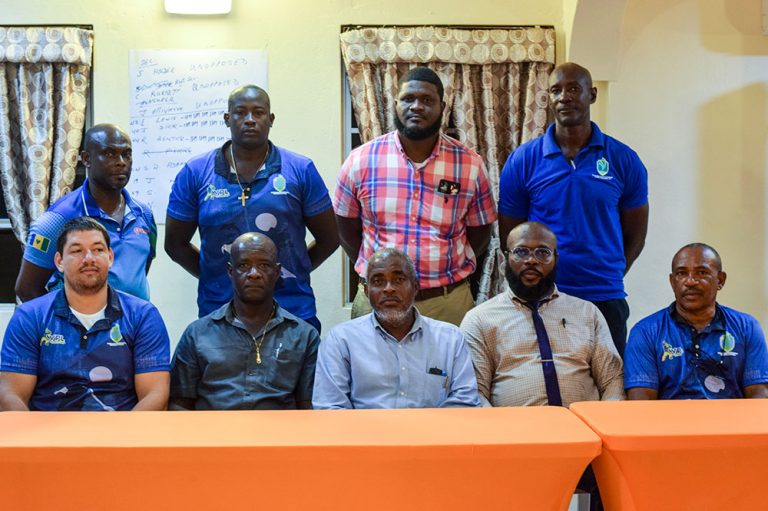 Dougal James leads remodelled SVG Cricket Association Executive
Dougal James was unanimously elected President of the St Vincent and the Grenadines Cricket Association at the elective Annual General Meeting on September 5.
James garnered 49 votes against challengers Roland Wilkinson, who got 14 votes; Courtney Joyette- 4 and Roxell John- 3.
Kaschaka Cupid got the nod of First Vice President over Dyke Cato, 36-33.
Parnell Browne upstaged long standing Second Vice President Denis Byam , winning 36 votes to 32.
Meanwhile, the durable Samuel Holder was returned unopposed as General Secretary, so too was Assistant Secretary Treasurer Cleton Burnett and Treasurer Jenry Ollivierre.
Four committee members were elected. They are Elron Lewis, Samantha Lynch, Rawdon Bentick and Jerome Dick. Lewis got 42 votes, Lynch- 29, Bentick- 44 and Dick- 40
The quartet outvoted Stacy Ann Adams who got 24, Nyasha Durrant – 23 and Javid Wilson- 19.
The protracted AGM, which was held at the President's Suite at the Arnos Vale Playing Field was constitutionally due in December 2022.
However, the delay in obtaining the audited Financial Statement forced the deferral of the AGM.
In the Interim, sitting President Romel Currency tendered his resignation effective January 23, followed by then Acting President- Miles Bascombe also resigning, as he took up the position of Director of Cricket for Cricket West Indies, from August 1.