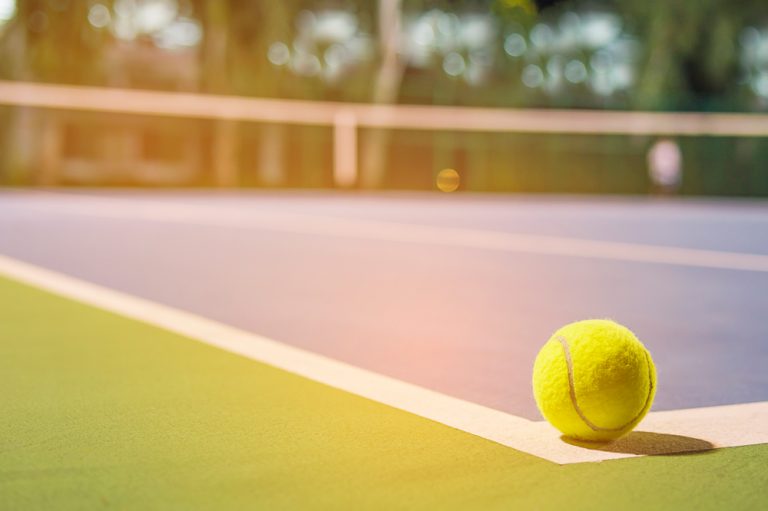 Two international junior tennis tournaments bounce off tomorrow
Starting tomorrow Saturday, August, 5, St Vincent and the Grenadines (SVG), will once again be hosting an International Tennis Federation (ITF) Junior Tennis Tournament after a three-year absence. The qualifying round of matches will be played on Saturday and Sunday August 5 – 6, and the main draw on Monday August 7. A second tournament will start on Monday, August 14, 2023.
Tournament director Anthony Boyea, said the first tournament starts on August 5, and runs to August 12; the second is scheduled for August 14 – 19, both being staged at the National Tennis Centre in Villa involving players under 18 years old. Both are ITF tournaments as players seek to gain ranking points. Some players have the option to compete in either the first tournament or the second tournament; while there will be players competing in both tournaments, their ability getting into SVG will affect which option they may choose.
Boyea said there are already 16 players registered for the August 5-6 qualifiers, and 21 for the main draw which begins on Monday, August 7. He added that there are four Vincentians registered for the qualifying round of matches, "but all of them may get wild cards to enter the main draw. Our number one player, Afi Lucas, is in the (boys) main draw and is at number 14, with a world ranking of 3157."
In the girls main draw, St. Vincent and the Grenadines' Jaydealeah Chambers, and Afe Lucas are ranked at number 15 and number 17 respectively.
The highest ranked male player is Ettore Romeo Baggio Danesi of Brazil with a world junior ranking of 486, and the highest ranked female player is Sophia Cedeno of the USA with a world junior ranking of 899.
Eleven more players are needed to complete the 32-player main draw, of which four are Vincentians in Jaiden Bowens, Joshua Viera, Che Connell, and Angello Morgan.
Boyea, a former national tennis player said the St. Vincent and the Grenadines Tennis Association is still being contacted by players who are interested to participate in the Junior Tournaments and those players can still register online, or up to the morning of the tournament by submitting their IPIN number and valid passport.
He said this tournament carries much significance for Vincentian players because "there are many players in St. Vincent and the Grenadines who need the competition, and there are girls and boys who are on the threshold of gaining tennis scholarships, and some are in their final year of school here. The competition is welcome in St. Vincent and the Grenadines, and there will be two back-to-back tournaments."
Many players would be travelling from Saint Lucia which hosted a ITF tournament from Monday, July 31, to Saturday, August 5, 2023 at the National Tennis Centre at Beausejour, in Gros-Islet. The factor of airline seats availability played a major role in players making it on time. Already many international players have had to cancel their trips due to airline seat unavailability into St. Vincent and the Grenadines.