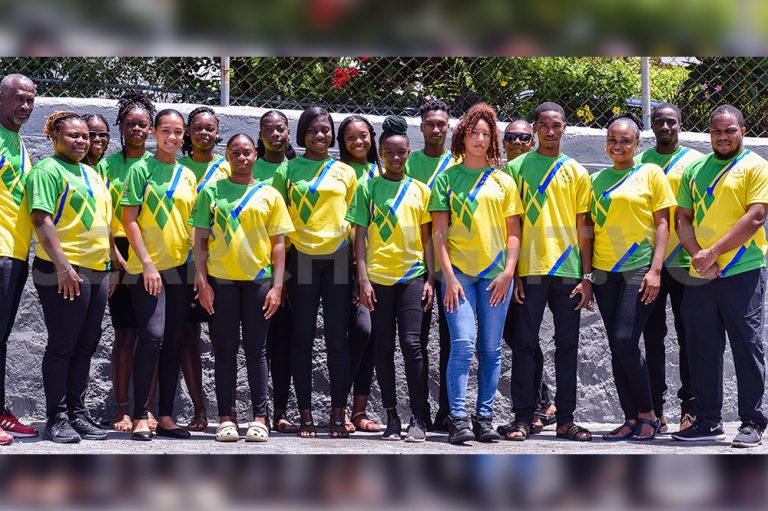 Coaches positive ahead of Commonwealth Youth Games
The three coaches who are guiding the St Vincent and the Grenadines (SVG) team to the seventh Commonwealth Youth Games (CYG) set for Trinidad and Tobago from August 4 -11, 2023, are positive, despite the aura of the occasion. The coaches all exuded confidence when they spoke with SEARCHLIGHT.
Godfrey Harry –Athletics
" We have four athletes- two males and two females… They are seasoned in the sense they have been exposed to some international competition leading up to the Commonwealth Youth Games, so we are expecting to compete and compete at their best … It has been an extended season for them, therefore the best thing coming out for them was that we did not have issues with injuries".
Tamarah St Hillaire – Aquatics (Swimming)
"I expect from my swimmers good performances and do their best, improve on their times… They have been to many competitions before so they have a lot of background work and experience behind, it is now for them to go out and perform".
Nicole Sandy– Stevenson- Fast 5 Netball
"We are expected to go out there and perform and, hopefully, the girls will put what they have learnt into practice …We are going to compete and try our best …. The young ladies have been training hard and I have seen the improvements in them, so we are hoping that carries over into Tobago and give a good representation of themselves."
Stevenson is hopeful that the big occasion does not get to her charges as it is the first time for most of them on the "big stage" of national representation.
The SVG Contingent
St Vincent and the Grenadines will be represented by 17 athletes- four are listed for Athletics; the Fast5 Netball accounts for 10, and there are three swimmers.
Keo Davis, AJ Delpesche, Tyhra Charles and Shaquania Jacobs are the Athletics representatives; with Kevern Da Silva, Brandon George and Jamie Joachim, the swimmers.
The Fast5 Netball team comprises: Skye Baptiste, Jada Berkley, Ketonna Campbell, Jamirah Coombs, Jamarah Coombs, Deonica Creese, Kayla Miller, Vatesha Pompey, Zuandra Richards and Giada Small.
The Managers are Larissa John- Athletics, and Maxine Coombs- Fast5 Netball, with Yonick Murray- as Physiotherapist and Kevin Hannaway- Chief of Mission.
St Vincent and the Grenadines will plunge on August 6, at the National Aquatic Centre, Caroni, Trinidad, when Swimming starts; while Athletics commences on August, 7, at the Haseley Crawford Stadium in Trinidad. Fast5 Netball slated for the Tobago Shaw Park Cultural Complex, shoots off on August 8.
The "carnival style" opening ceremony of the seventh CYG takes place today, August 4, at the Haseley Crawford Stadium.
The inaugural CYG was staged in Edinburgh, Scotland, in 2000, and the second staging took place in Bendigo, Australia, in 2004.
Pune, India was the venue for the 2008 CYG; Isle of Man hosted the fourth Youth Games in 2011; while Samoa was the host country in 2015; and the Bahamas in 2017.