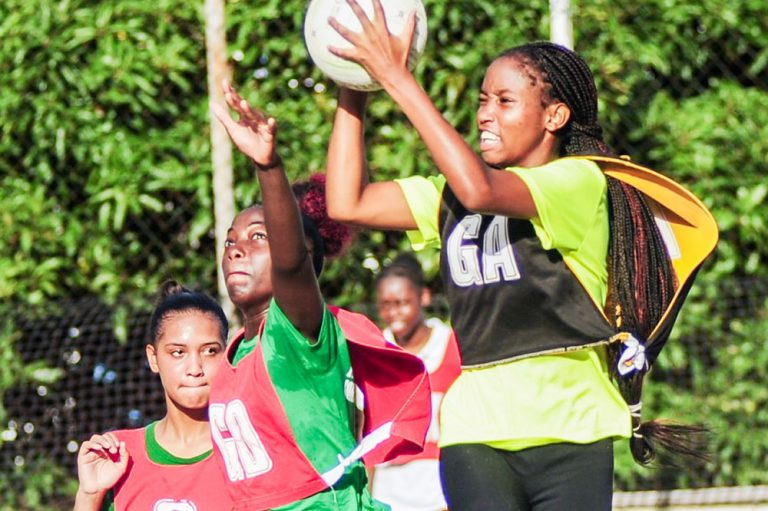 Junior Vincy Jewels off to compete at 7th Commonwealth Games
The St Vincent and the Grenadines (SVG) Junior National Netball team, Junior Vincy Jewels, are due to leave for Trinidad and Tobago on Wednesday, August, 2, to participate in the seventh Commonwealth Youth Games which open two days later.
It will be the first time that Netball will make up a component of the Games. According to World Netball this is another effort to bring the sport of Netball steps closer in its quest to be recognized as an Olympic sport.
The Junior Vincy Jewels squad is : Skye Baptiste (captain); Vatesha Pompey (vice-captain); Kayla Miller; Deoncia Creese; Zaundra Richards; Jamirah Coombs; Jamarah Coombs; Jada Berkley; Giada Small; and Ketonna Campbell; with Maxine Coombs (manager), Nicole Sandy-Stevenson (coach), and Yonick Murray (physiotherapist).
Reserves are Juniqueka Quashie, Juneica Quashie, and Phiunza LaBorde.
The 2023 Commonwealth Youth Games, officially known as the VII Commonwealth Youth Games, and informally as Trinbago 2023, is a youth sporting event to be held from August 4-11.
It will be the seventh edition of the Commonwealth Youth Games, initially scheduled for August 1-7, 2021, but was jettisoned due to the COVID-19 pandemic and scheduling issues with the 2022 Summer Olympics, and the 2022 Commonwealth Games.
Twenty-three countries will battle at the Games in seven sporting disciplines, namely: Athletics, beach Volleyball, Cycling, Netball, Rugby sevens, Swimming, and Triathlon, in a total of 93 events.