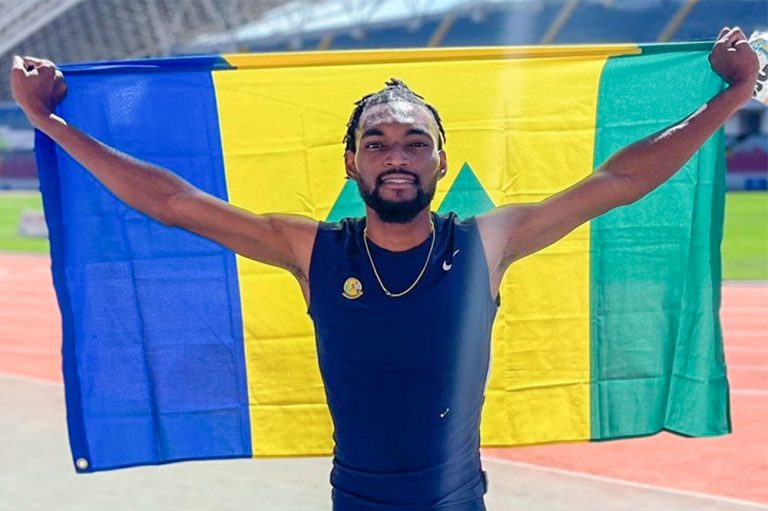 Handal Roban adds another gold to NACAC medal tally
For a fourth successive occasion at a North American, Central American and Caribbean Athletic Association (NACAC) Championships, Vincentian standout middle distance athlete, Handal Roban has medalled.
Competing in the Under-23 final of the championships last Sunday, July 23, in San Jose, Costa Rica, Roban showed his worth taking charge of the race in the bell lap to win in a time of 1:47.43.
Trailing Roban to the finish line were Sean Dolan of the USA, in 1:47.54 and Denrick Luke of Dominica in 1:47. 62.
Roban's tally began in 2019 when he copped bronze in the 800 metres, at that time, he competed in the Under-18 age group when the championships were held in Mexico.
Two years later, 2021 in Costa Rica, Roban pouched gold in the 800 metres, and silver in the 400 metres as he competed then in the Under-20 age group.
Last year in the Bahamas, Roban in the NACAC Open gained silver in his pet event, the 800 metres.
Roban's gold medal last Sunday, was the lone podium finish for the St Vincent and the Grenadines all male team that also included Under-23 athletes: Uroy Ryan, Earl Simmonds and Amal Glasgow; along with Under-18 representatives AJ Delpesche and Keo Davis.
Ryan ended fourth in the Long Jump (7.80 metres), while Simmonds was sixth in the 100 metres final in 10.35s; Glasgow in the final of the 400 metres clocked 47.01s.
Sixth places were also gained by Delpesche in the 400 metres (51.03); and Davis in the 100 metres (10.85s).