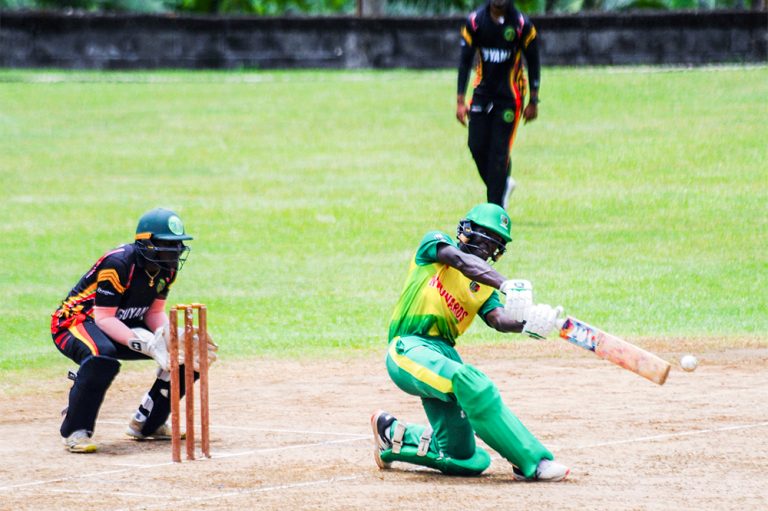 Windwards place second to Jamaica in regional Rising Stars cricket tourney
Hosts Windward Islands Under-19 men with three wins, one loss, and a no-result, placed second in the 2023 Regional Rising Stars Under-19 Men's cricket championship 50-over tournament, which concluded on Wednesday July 12, in St. Vincent and the Grenadines.
The Windward Islands finished with 12 match points, 2.8 fast bowling points, and 2 points for the no-result for a total of 16.8 points, behind 50-overs champions, Jamaica, on 21.8 points. Their only loss was against Barbados.
Trinidad and Tobago was third with 12 points; the Leeward Islands fourth on 11.6 points; Barbados fifth on 10.8 points; and Guyana sixth at the bottom of the table on 5.2 points.
The Windward Islands defeated the Leeward Islands by 42 runs and Barbados by 4 wickets. Their game against Trinidad and Tobago was affected by rain ending in a no-result. Jamaica defeated the Windward Islands by 9 wickets, and the Windward Islands defeated Guyana by 56 runs.
The only century scored in the 50-overs tournament came from the bat of Windward Islands middle-order batter, Divonie Joseph – 110 off 132 balls inclusive of 9 fours and 4 sixes; while Windward Islands' batters in white-ball, captain Stephan Pascal (102 runs), Tarrique Edwards (121 runs), Divonie Joseph (124 runs), and Ackeem Auguste (107 runs), featured in the top 10 batters with the most runs.
In the bowlers with the most wickets, Windward Islands' bowlers Tarrique Edwards (11 wickets), Kirt Murray (9 wickets), and Kevin Gassie (7 wickets), featured in the top 10.
The Windward Islands fielding was a joy to behold with Ackeem Auguste (4 catches), Stephan Pascal (4 catches), and Kirtney Franklin (3 catches), being in the top 20 fielders with the most catches.
The Windward Islands were not to be left out of the wicket keeping department; Divonie Joseph finished with five catches and did not concede a bye, while the other Windward Islands glove man, Noel Leo, had one dismissal and conceded a bye.
The Windward Islands and the other competing Caribbean nations have now turned their attention to the 3-day tournament which began last Saturday, July 15, and are hoping to perform even better.