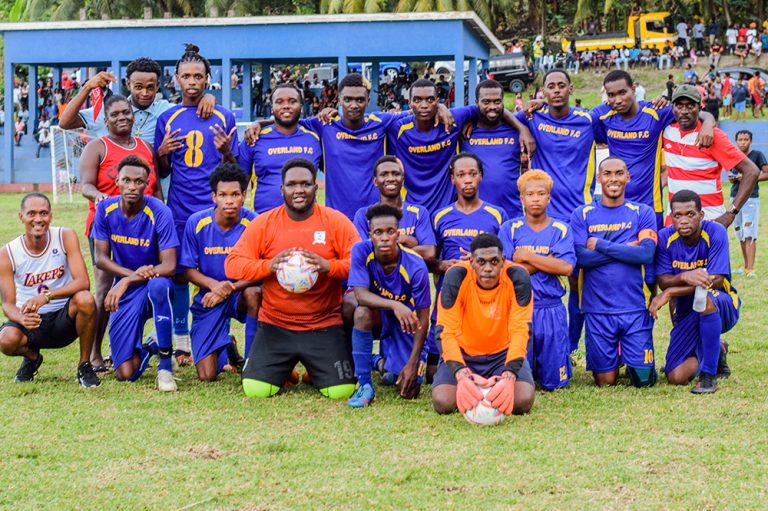 Overland crowned North Windward Football champions
Overland ended the 2023 North Windward Football League (NWFL) on 19 points from their seven matches, leading them to top the standings and be crowned League Champions.
In their last match, and that of the league last Saturday, July 1, at the London Playing Field, Overland defeated Unique Warriors Alliance 1-0, to finish with six wins and one draw. Jarvis Hoyte netted the decisive goal.
Playing unbeaten in the competition, Overland earned $1800 and the first placed trophy, with Unique Warriors Alliance tallying 12 points and second place.
Unique Warriors Alliance got $1200 and a trophy.
Meanwhile, the two major awards were shared between the two top places.
Trezine Da Souza of Overland, scored the most goals- seven. He earned himself a trophy and a personal donation of $200, thanks to the benevolence of President of the St Vincent and the Grenadines Football Federation, Carl Dickson.
The big one, the Most Valuable Player award, was snapped up by Terrason Joseph of Unique Warriors Alliance.
Eight teams participated in the competition. The others were OTR Ole Boys; Orange Hill United; Owia United; London Combined; Young Ballers; and Fancy Combined.