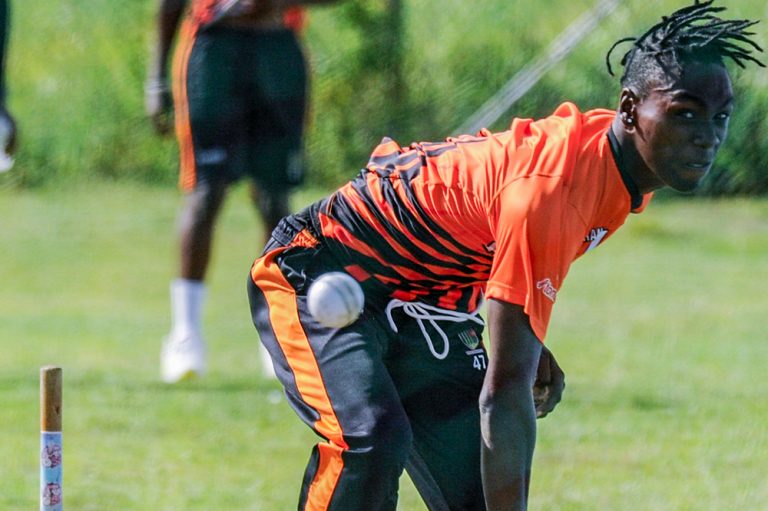 Windward Islands begin 2023 Under-19 campaign in St Vincent today
The Windward Islands begin their 2023 campaign to win the Regional Rising Stars Under-19 cricket championships today, Tuesday July 4, with a 50-overs match against the Leeward Islands at the Arnos Vale Cricket Ground from 9:30 a.m.
The squad which assembled in St. Vincent and the Grenadines (SVG) last Wednesday June 28, includes three Vincentians in Reshawn Lewis, Solomon Bascombe, and Kirtney Franklin. However, the highly rated fast bowler, Bascombe was ruled out of the tournament with a finger injury.
In an unprecedented move at this level, the Windward Islands Cricket Board (WICB), named two captains for the two format tournament. West Indies Under-19 captain Akeem Auguste, will lead the team in the three-day red ball tournament scheduled from July 15- August 1, while Stephan Pascal, who led the Windwards to the Cricket West Indies Under-17 title in Trinidad and Tobago in 2022, will lead the white ball team.
The full squad reads-: Ackeem Auguste (captain – Red Ball Team), Stephan Pascal (Captain – White Ball Team), Jelani Joseph, Divonie Joseph, Devin Tyson, Kirt Murray, Jerel Jeremiah, Bolton Sayers, Kervin Gassie, Tarrique Edward, Noelle Leo, Kirtney Franklyn, Reshawn Lewis, and Shawnil Edward. The management unit is Garey Mathurin, head coach; Lindon James, assistant coach; and Randel Baptiste, Manager.
Speaking to SEARCHLIGHT last Friday evening following a practice session, newly appointed head coach Gairy Mathurin, said that the players have been responding well to his instructions and have been doing a fantastic job.
"Since the inception of the training camp, the players have brought into the methods of play what we want to do going into the tournaments. In terms of the feedback and the professionalism that they have shown, I think it is on another level."
Mathurin added "We have ten of the guys coming back and four newcomers, and they have brought into things very, very well. I do believe that the core of players have remained, have very good camaraderie, and very good cohesiveness."
Mathurin, a former West Indies Twenty/20 player, has with him long serving manager Rondell Baptiste, and former Windward Islands wicketkeeper/batsman Lyndon James appointed as assistant coach.
" … We have done some fantastic work with the boys in the past days. I have the manager Baptiste who has been with them, knows how things work, knows most of the players and that makes it easy for us to deal with them."
In addition to Tuesday's game, the Windward Islands will play Barbados at the Sion Hill Playing Field on Thursday, July 6, in the second round of matches, and Trinidad and Tobago on Saturday July 8, at the Park Hill Playing Field.