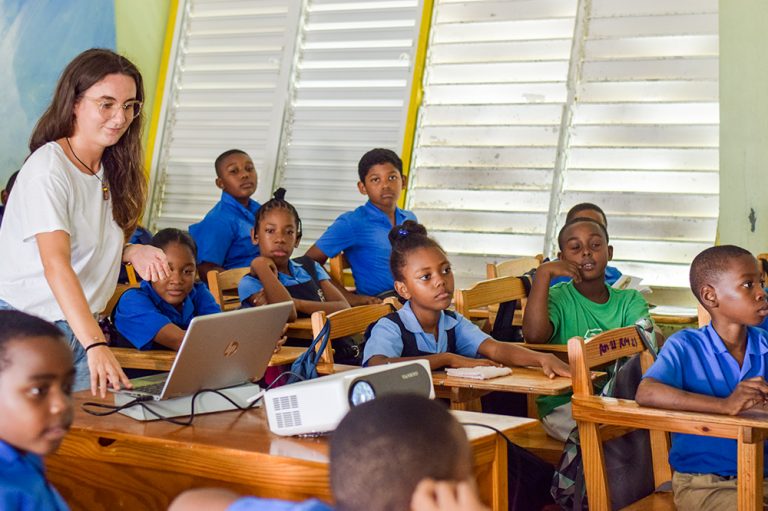 SVG Olympics Committee embarks on 'Road to Paris' programme
Students, both at the primary and secondary levels across St Vincent and the Grenadines (SVG), are getting the opportunity to learn more about the Paris Olympics 2024.
This is being done through an outreach programme, known as "Road to Paris".
Spearheading the effort is intern/ volunteer attached to the secretariat of the St Vincent and the Grenadines Olympic Committee (SVGOC), Sofia Rezzoug, a French national.
The initiative entails Rezzoug engaging students in matters pertaining to Olympism, zeroing in on some of the facts about the 2024 Summer Olympic Games set for July 26 to August 11.
Thus, the students are exposed to slide shows, question and answer sessions, as well as opportunities to create their own work of art relative to the mascot for the 2024 Games.
Additionally, they are learning all the sporting disciplines that will be present at the next Games.
" So far, the response has been really, really good … the schools' authorities have been very cooperative and the students are all enthusiastic," Rezzoug said.
And, there will be no lull in the programme, as Rezzoug will be making full use of the July and August vacation period.
" I plan to touch the various athletics camps set for July and August and resume with the schools when the new school year begins in September", she related.
St Vincent and the Grenadines will be competing at the 2024 Olympic Games with representation in Swimming and Track and Field.