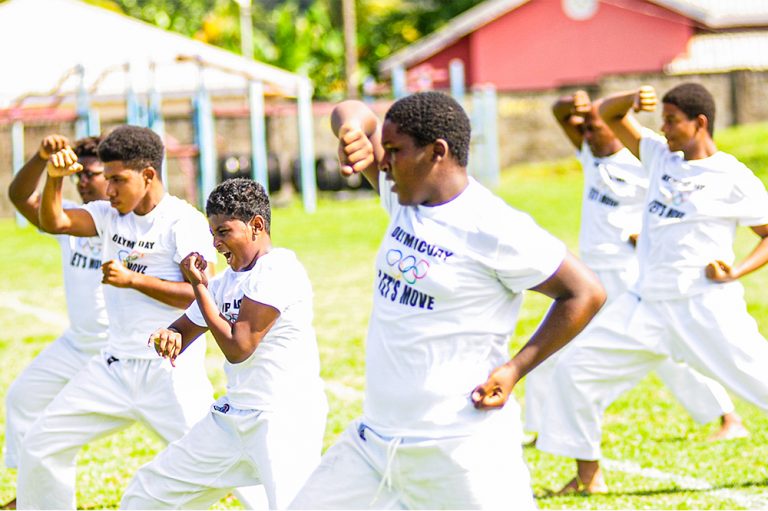 Olympic Week ends at Chili Playing Field
Olympic Day 2023 came to an end on Saturday, June 17, at the Chili Playing Field with a walk from the mall to the Chili Playing Field, where a number of demonstrations were held. There was a game of Tag Rugby followed by a demonstration by a team of karatekas.
Olympic Day is annually celebrated in countries affiliated to the International Olympic Committee, and this year, June 23, was named as Olympic Day, held under the theme 'Let's Move'.
Olympic Day is a day which promotes mass participation in sports and commemorates the establishment of the International Olympic Committee.
This year, the St. Vincent and the Grenadines Olympic Committee celebrated Olympic Week from June 11-17 with a church service at the Highpoint Church (formerly Harvest) on Sunday, June 11.
This was followed by engagement on Nice Radio's sports programme hosted by Justin Douglas on Wednesday, June 14, during which a number of St.Vincent and the Grenadines' past Olympians gave a brief account of their Olympic journey.
A bingo night was held at Olympic House, in Villa on Thursday, June 15, and the week of activities concluded with 'Let's move G'town' on Saturday, June 17.