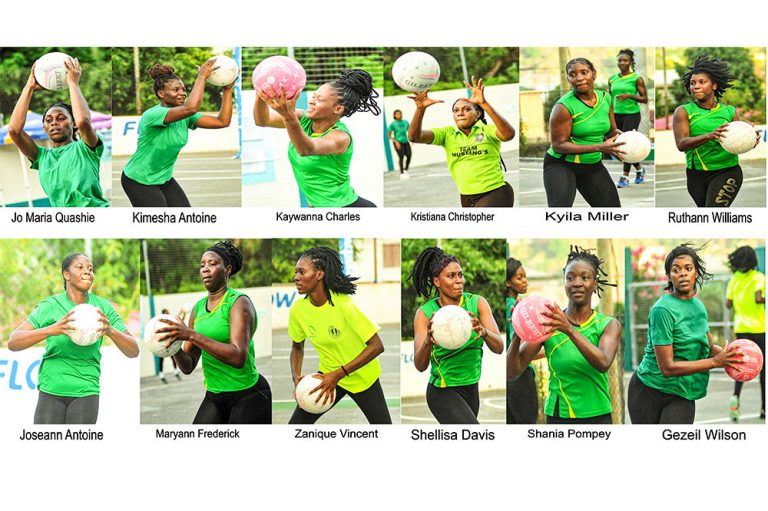 Twelve named in national netball team to compete at CAC Games
The St Vincent and the Grenadines Netball Association (SVGNA) has named 12 players to the Senior National Team -Vincy Jewels- to compete at the Central America and Caribbean (CAC) Games scheduled to be held in El Salvador from Friday, June 23, to Saturday, July 8, 2023.
President of the SVGNA Natasha Baptiste, announced the team last Friday June 2, at the closing ceremony of the 2023 Bank of St. Vincent and the Grenadines-sponsored National Netball Tournament.
The team comprises: Ruthann Williams, Maryann Frederick, Jo Maria Quashie, Kristiana Christopher, Shellisa Davis, Shania Pompey, Kaywanna Charles, Kyila Miller, Zanique Vincent, Gezeil Wilson, Joseann Antoine, and Kimesha Antoine.
There are three reserves in Kay-Shorn Lowman, Jeneise Lowe, and Mia Durrant. Vasha Adams is head coach.
Baptiste said it is the first time that Netball will feature in the CAC Games and noted that "This is another historic move as the International Body (World Netball) works towards having Netball in the Olympics".
When Panama City withdrew as the host of the 2023 CAC Games, the executive board of Centro Caribe Sports moved quickly to re-start the bidding process to secure an alternative host and was able to formalise the contract with the Government of the Republic of El Salvador, the municipality of San Salvador, and the local organising committee. The introduction of Netball into the CAC Games came as a result of the advocacy of the Jamaica Olympic Association.
Six countries are down to compete for the three podium places; these being Cayman Islands, the Dominican Republic, St. Vincent and the Grenadines, Trinidad and Tobago, Barbados, and Jamaica; the latter four being the top four countries in the Americas region.