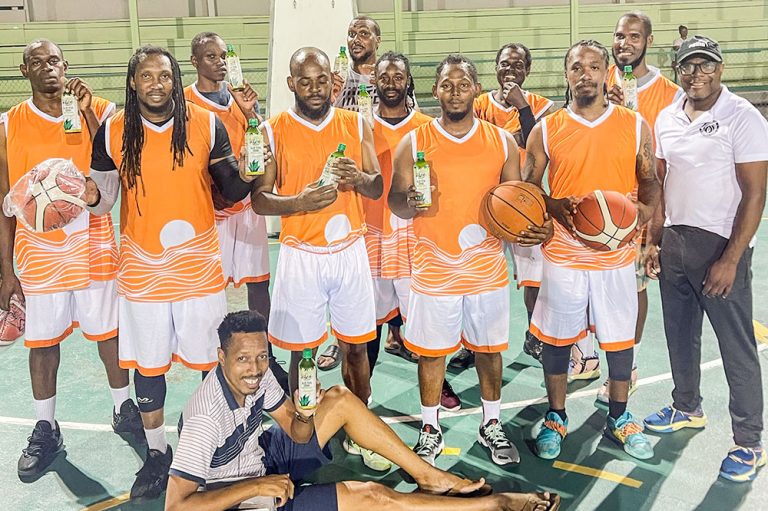 Arnos Vale Heatseekers defeat Playaz Youth Academy in 3-game basketball series
Arnos Vale Heatseekers emerged victorious in a three day basketball series which saw them competing against the Playaz Youth Academy.
The June 2-4 series witnessed a game being played each night in a ding dong battle that left each team a win apiece going into the final day.
However, it was Heatseekers who were able to grind out a 47-32 victory over Playaz Youth Academy to take bragging rights, a case of drinks sponsored by Coreas Distribution, and two basketballs compliments the St Vincent and the Grenadines Basketball Federation (SVGBF).
Organized by the Arnos Vale Basketball Club, on the first day of the series the Playaz Youth Academy pipped Arnos Vale Heatseekers 59-54, but Heatseekers stormed back on the second day, winning 59-25 to set up the tantalising final game.
For ending in the runner up position, the Playaz Youth Academy received a case of drinks sponsored by the Cocoa Cola company, along with two basketballs from the SVGBF.