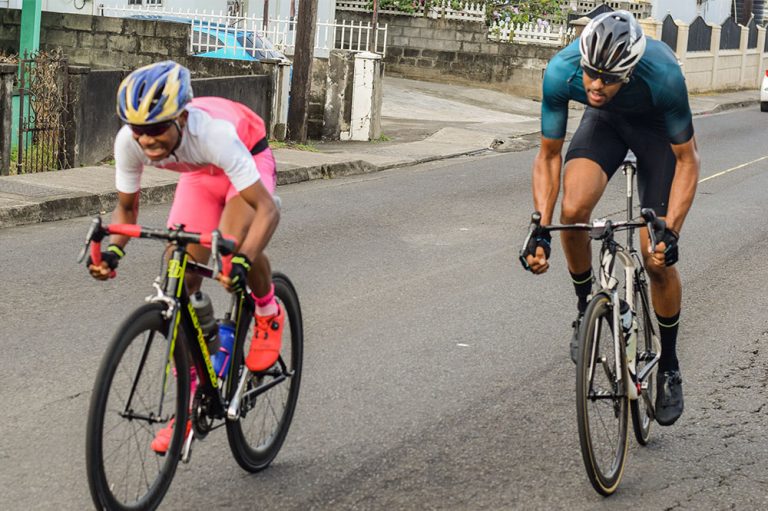 Fourteen-year-old wins Cycling race
Riding in his first race,14- year-old, Gabriel Culzac, crossed the finish line at Rent-and-drive ahead of the pack last Sunday, May 21, to win the St Vincent and the Grenadines Cycling Union's keep fit race. He did so in a time of 54:42.62 in the 19 mile event that saw cyclists ride off from the Koskab building in Arnos Vale, then journey to Diamond, then to the roundabout, making the journey twice.
He clipped Lucky Antrobus into second place. Antrobus' time was 58.45.31.
Third was Deptor Culzac, Gabriel's father, whose time was 1:00.53.87.
Completing the list of competitors were Steve Ollivierre- 1:00.56.57 and Rivas Young- 1:10.15.15.
All five cyclists were given a pair of tires by the executive of the SVG Cycling Union.
The numbers are expected to swell this Saturday and Sunday, May 27 and 28, when the Cycling Union hosts a two-stage event.
On Saturday from 6:00 a.m, cyclists will start at the Sol Gas Station in Arnos Vale and end at the Belmont Lookout, in a Hill Sprint.
Then on Sunday, also from 6:00 a.m, they will repeat last Sunday's course, but with an extra lap, covering a distance of 30 miles.