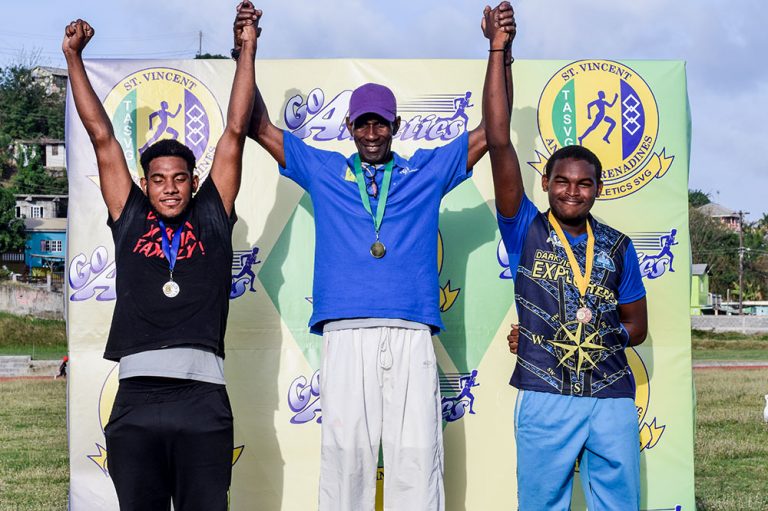 Special Olympians compete at National Open Championships
As part of the practice of inclusion, three athletes from Special Olympics St Vincent and the Grenadines were part of last weekend's Wendell Hercules National Open Championships staged at the Diamond Track.
The two- day championships held Saturday May 6, and Sunday, May 7, saw the participation of Special Olympians Rudolph Rodney, Jason Browne and Presley Peters.
Rodney champed both the 100 metres and the 200 metres.
On Saturday, Rodney clocked 12.71 seconds in the 100 metres with second place, Jason Browne timing 13.09 seconds.
Peters took the bronze in a time of 15.63 seconds.
Rodney returned on Sunday to beat Browne into second place in the 200 metres as the two duelled for honours.
Rodney's winning time was in the half lap race,clocking 27.06 seconds, with Browne stopping the clock at 27.52 seconds.
St Vincent and the Grenadines will be part of the Special Olympics World Games in Berlin, Germany, next month.
The country will compete in Track and Field, Swimming and Tennis.