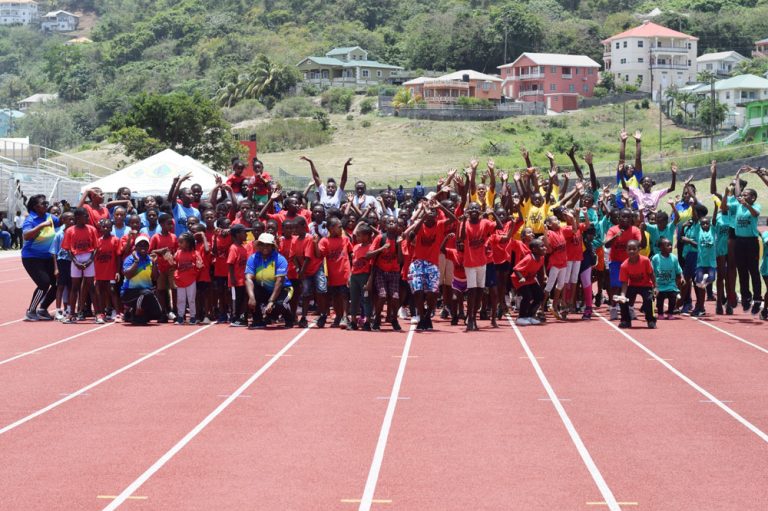 Local schools celebrate Kids Athletics Day
St Vincent and the Grenadines (SVG) played its part in celebrating Kids' Athletics Day, 2023.
Observed on May 7, St Vincent and the Grenadines commemorated the day, last Saturday, May 6, with a set of fun activities at the Diamond Track under the theme: " Play, Move, Explore".
More than 300 students from the participating schools in the programme were engaged in several fun activities.
The schools involved were: the Park Hill Primary, Richland Park Government, the Marriaqua Government, Sion Hill Government, C.W. Prescod Primary, Layou Government and Troumaca Government School.
In addition, there were individuals drawn from the communities of Langley Park, Campden Park, Barrouallie and Layou.
All fun activities were geared at giving the participants insights into some of the movements required in some Track and Field events, hence there were opportunities for running, jumping and throwing.
National Coordinator of the Kids Athletics programme Kelisha Ashton – Yorke, outlined that the commemoration "… is about using the power of athletics to inspire children and young people wherever they are to be more active, develop their skills and confidence, and connect with the sport for life excitingly".
Ashton-Yorke added that "the Kids Athletics programme also sets about to promote a healthier and stronger individual and country as it seeks to reduce the rate of childhood obesity and engender a healthier life through play".