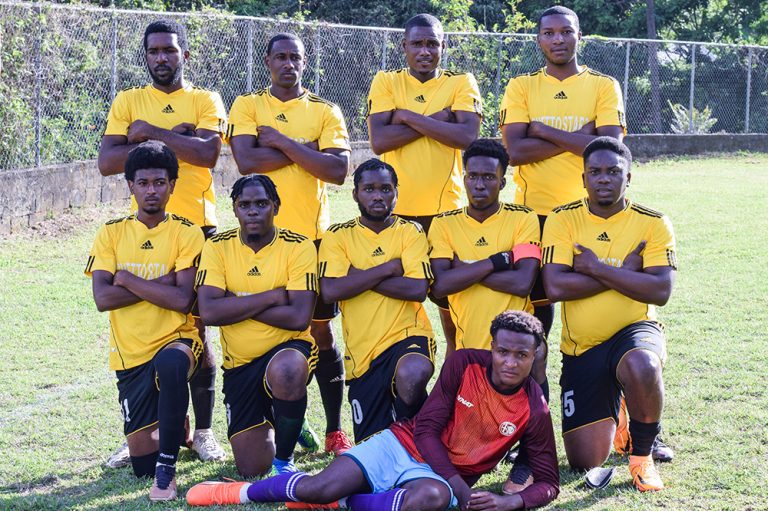 Catalans in defence in TBPO Football title
The winners of the first and second editions of the Coreas Distribution Top Belair Progressive Organisation Nine A Side Football Competition, Catalans, made a winning start at the return of the competition on Sunday, April 30, at the Dauphine Playing Field.
A 9-1 win over first timers Blossom Unlimited signalled the intentions that the 2018 and 2019 champions mean business in 2023.
But the road would not be easy for Catalans, who also have Wacanda, Roma, Sunset Strikers, Dream, Sentry Insurance Champs, Curtis King Conquering Lions, Coreas Distribution Limited, Rock Stone Tonic Wine Older Boys, Edward Conliffe Dauphine United, Young Gunners, Hockers and 1998 Hill Side Rollers, standing in their way.
Following Catalans' hold on the titles in consecutive years, the coronavirus pandemic struck in 2020, forcing organisers to abandon the competition, which was already in motion.
There was no competition in 2021 and 2022.
Apart from the opening match, an opening ceremony and march past of some of the teams got activities at the venue going. During the formalities, Blossom Unlimited was adjudged as the Best Dressed Team.
The competition is slated to end after the national Carnival festivities in July.