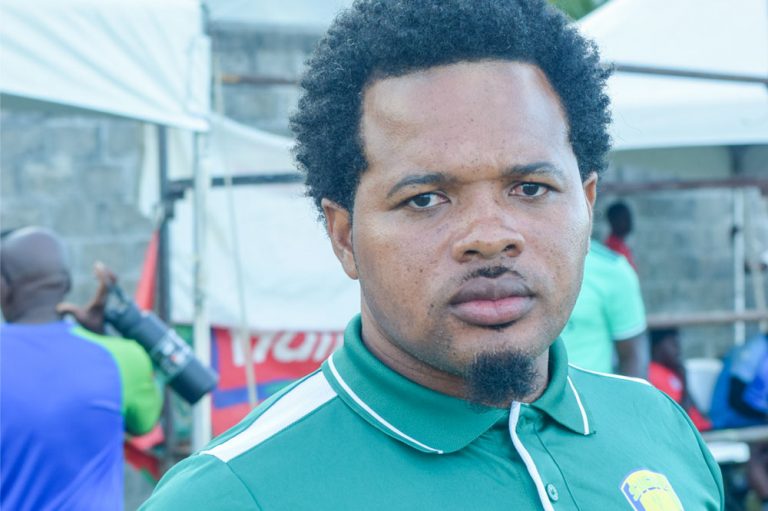 Vincy Heat looking to finish strong
The St Vincent and the Grenadines Senior Men's Football team, Vincy Heat will be looking to end their campaign in Group C of League B of the Concacaf Nations League( CNL) on a high.
They meet Nicaragua in Nicaragua today, March 24, from 8:00 p.m, then host the Bahamas here at home at the Arnos Vale Playing Field, next Monday, March 27 from 3:00 p.m.
Vincy Heat sits at the foot of the four team table in the group with a solitary point earned from a 2-2 draw with Nicaragua in their home match.
The Vincentians were beaten by the Bahamas in the Bahamas 1-0, and by Trinidad and Tobago, 2-0 and 4-1.
Hence, the remaining two matches are vital as the team would be looking to avoid relegation to League C of the next CNL.
Ahead of their next two matches Vincy Heat faced a formidable Trinidad and Tobago club team- Terminix La Horquetta Rangers in two friendly matches here at home.
The first played at the Victoria Park on Wednesday, March 15, ended 1-0 in favour of Rangers. Isaiah Charles netted for the visitors; Vincy Heat eked out a 1-1 draw in the second match played at the Chilli Playing Field, last Saturday, March 18. A first half penalty by Rangers' captain, Tyrone Charles was cancelled by an injury header from Steven Pierre.
Stand in head coach of Vincy Heat for the two matches, Bishon Williams was happy that his charges were able to get some proper game time, versus a semi- professional unit.
" It was a good outing for us as we got to see a lot of players and within the big squad, there is a competition for places which is good for us," Williams said.
In the two matches, the well -organized Rangers defence proved a tough nut for the Vincy Heat players to dismantle.
" Good Football is good Football and it was a test for us to see how we can break down teams that are organized like that", Williams said.
Looking towards their assignment against Nicaragua, Williams is anticipating a tough opposition from the home team and noted as well unfamiliarity with the Astroturf surface, with which some of his players are unfamiliar.
" We know that it will be a challenge playing Nicaragua at home and the surface will not be familiar for some players, but there are players who are accustomed to that type of surface and we will be getting an opportunity to train on it as well before the match," Williams reasoned.
An upbeat Williams noted that within the squad is a blend of youth and experience, and he anticipated that Vincy Heat will give a good showing in the two upcoming matches.
The squad selected for the Nicaragua leg of the trip include Goal keepers: Jadiel Chance, Josh Stowe, and Elron Baptiste. Defenders are: Dorren Hamlett, Josh Stowe, Keshorn Durham, Gavin Browne, Iruel Matthews, Joel Jack and Kevin Francis.
The midfielders are: Aaron Jackson, Diel Spring, Kyle Edwards, Sherwyn Alexander, Terris Joseph, Nazir Mc Burnette and Kennijah Joseph.
The strikers are Azinho Solomon, Oalex Anderson, Steven Pierre and Chevel Cunningham.
Head of delegation is Rosalo Mc Kie, while Director of technical matters, Theon Gordon leads the Technical staff that also includes assistant coaches, Bishon Williams and Alnif Williams, along with Goal Keeper coach, Urtis Blackette.
The travelling delegation is completed by Manager, Dr Ronen Francis; Physiotherapist, Kevin Young; Team Doctor, Dr Michael Stowe; and Media Officer; Junio Kelly.
The matches will be streamed via Concacaf's YouTube and Facebook pages.