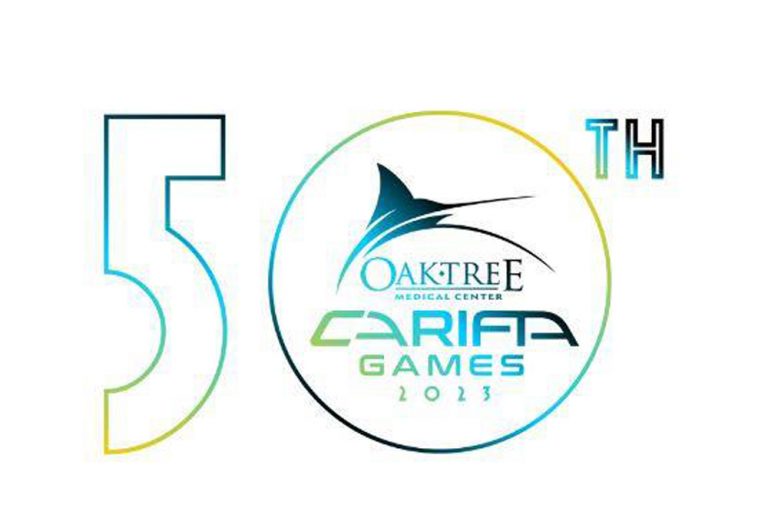 Eleven named to represent SVG at 50th Carifta Games in the Bahamas
Nine males and two females have been named to the St. Vincent and the Grenadines 2023 Junior Carifta team set for the Thomas Robinson Stadium, Nassau, Bahamas from April 7-10.
Among them are Tyhra Charles who will compete in the Under-17 Females 100 and 200m; J'aivar Cato, the Male Under-17 Long Jump; Henreek-K Francois the Under-17 Male 3000m; and Tedre O'Neil, the Under-17 Male Pole Vault.
 Named in the Male Under-20 age group are Keo Davis, who will run the 100m and 200m; Amal Glasgow, the 400m; Zichri Hepburn, the 5000m; Kyle Lawrence, the 100m and 200m; Uroy Ryan, the Long Jump and Triple Jump; and Recordo Williams, the Octathlon.
The team is completed by Samayaa Connell who will compete in the Female Under-20 Heptathlon.
The 11 are among the lot who made the minimum required standard set by Team Athletics SVG.
Those selected will be looking to replicate or do better than the squad of 2022, who pouched five medals- two silver and three bronze at the 49th edition of the Games held in Jamaica.
Accounting for the country's best medal haul to date were Keo Davis who took silver and bronze in the Under-17 Male 200 and 100m respectively; Uroy Rayn- silver in the Under-20 Male Long Jump; Amal Glasgow who got a bronze in the Male Under-20 400m; and Verrol Sam, who returned a bronze in the Under-20 Male High Jump.