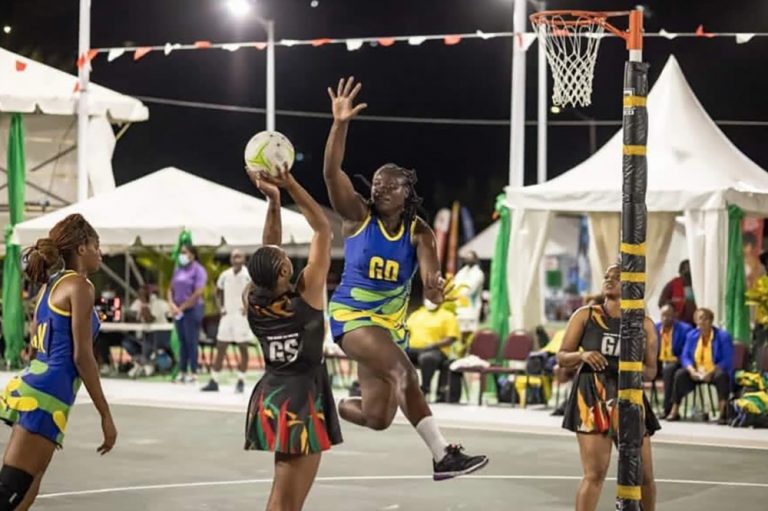 New growth structure coming for netball in SVG
The St Vincent and the Grenadines Netball Association (SVGNA), is moving ahead to strengthen its administrative structure and to identify and build on existing skills in the various communities across the state.
The plans were detailed by the SVGNA at a meeting on Wednesday with The Zonal Associations.
There is expected to be a multiplier effect on the affiliates and area/zonal associations, and the various communities. The vision calls for improved planning at all levels, something president, Natasha Baptiste has been advocating before and since she took office.
First vice president, Sharlene Wyllie speaking at the press conference said there must be a growth structure, inclusive of youth development targeting grass roots and community netball, and primary and secondary school netball; the development stage for zonal training and national coaches and clubs; along with high performance for the national teams.
"The objectives of this growth structure aim to improve the development stage of teaching the game, and to improve the structure of Netball in St. Vincent and the Grenadines," Wyllie said.
This would increase the competitiveness of the sport across St. Vincent and the Grenadines (SVG), improve the quality of all Netball stakeholders in SVG and develop a network/pathway for recruitment, development and advancement of Netball locally.
This would be built on the pillars of unity, communication, partnership, education, decentralization, and growing and developing the game all of which are the critical to the growth structure.
The Natasha Baptiste-led executive is seeking to improve the dialogue at all levels of administration within the Association with, at minimum, a forum held quarterly in each zone to discuss technical matters, and get feedback from its affiliates and the public.
Wyllie said the long-term focus is "capacity building to implement and expand coaching education programmes" across SVG "by developing a cadre of trained coaches within the different zones capable of developing the holistic athlete."
The International Olympic Committee and World Netball are seeking to have gender inclusive Netball played at all levels; as a result, Wyllie said they would "through mass communication seek to change public perceptions of the importance of men's Netball, build foundations which would create career pathways to develop and empower men, and grow participation by building a self-sustainable growth model and enhance the game's commercial value."
[[ UPDATED on Saturday, March 11, 2023 at 11:50 am AST to correct the forum at which the details of the plan were made public.]]