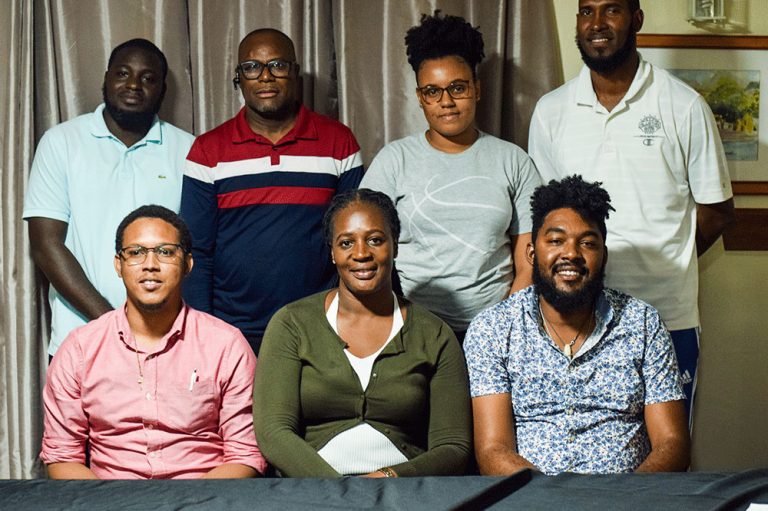 Basketball Federation gets second female president as new executive is elected
The St Vincent and the Grenadines Basketball Federation (SVGBF) has installed its second female president following its recent general meeting (AGM).
She is Suzette Jackson, who has followed the trail set by Nicha Brancker.
Jackson was the majority choice by affiliates when the organisation staged its AGM last Wednesday, March 1, at the conference room of the Paradise Inn Hotel.
In a run off with incumbent, Rohan Providence and Karel Bramble, Jackson received 15 votes, Providence-14 and Bramble- 2.
But for Jackson, the job of her executive for the next four years has just begun, as according to her, the sport is not at a healthy place.
" It is a big task given that the federation is at its lowest…Basketball has been at a standstill," Jackson commented.
But, she believes that with an 'all hands on deck' approach, things can turn around for the better.
"It is going to take a lot, but once we are united and everyone is with… one accord, one objective, I feel that with unity we can achieve and Basketball can be alive and loved like it was once in St Vincent and the Grenadines."
She noted that committed persons with the capacity are needed.
" It needs persons who are passionate about the game, who love the game and who are willing to invest their time…. Additionally, there is an urgent need for key experts or building of capacity within the executive members themselves," Jackson pointed out.
Apart from Jackson, six other persons were elected to the executive at the AGM.
Taking up the post as first vice- president was Winston Snagg; second vice president, Ramon Johnson; and third vice- president, Lindell Tittle.
They were nominated unopposed, prior to Wednesday's elective meeting.
In the races for the other positions, Givin Forde was voted in as general secretary garnering 13 votes, to 11 for Wayne Williams and 6 for Winfield Tannis Abbott.
Tevin Bynoe defeated Roy Hamilton 21-8, for the position of treasurer; and, Jada Peters got the nod over Caleisha Waldron 14 votes to 13 for the post of assistant secretary/treasurer. Roy Hamilton, who also contested that position got 3 votes.