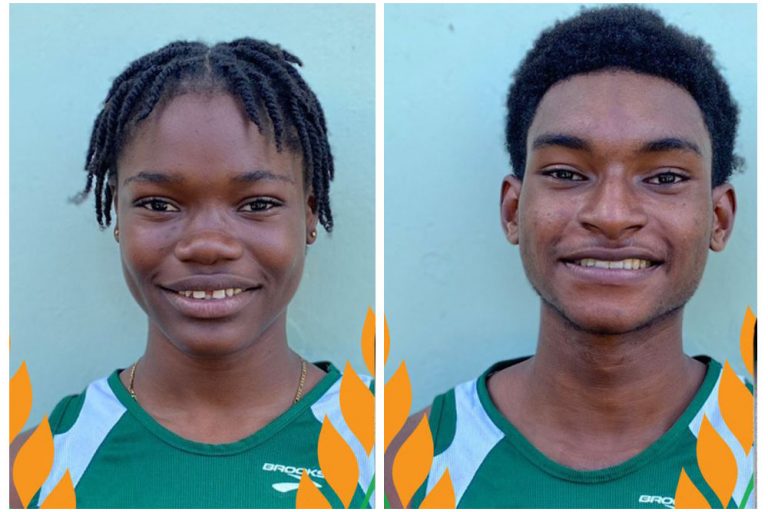 Vita Malt salutes the Victrix and Victor Ludorum of the Troumaca Ontario Secondary School
Two students of the Troumaca Ontario Secondary School are this week's feature athletes of the "Vitalizing St Vincent and the Grenadines' Student Athletes" (VSSA) initiative of the St Vincent Brewery Limited through their Vita Malt brand.
Zekisha Kelly is a 15-year-old student of Form 4 Business and the current Captain of Alpian Allen House. Currently in her second year as an intermediate athlete, Zekisha broke four records at her school's recent sports meet on her way to securing the Intermediate Girls' championship and the Victrix Ludorum award with 45 points. She also led her team to second place in the Inter-Secondary School Sports (ISSAC) Cross Country Road Race female category and placed first overall.
Maverick Brown is a 17-year-old student of Form 5 Technical and the track team captain at his school. He started off the 2023 season by securing first place with his team in the ISSAC Cross Country Road Race male category. Maverick is also the Alpian Allen House Captain and Inter-House Senior champion from the school's recently concluded sports meet. Maverick also won the Victor Ludorum award with a total of 43 points. While he won four gold medals, his favourite events are the 400m and 800m.
 Under the VSSA initiative, the St Vincent Brewery Limited will conduct school visits, offer incentives to students in the form of medals and donations and recognize young athletes from various schools in the media.