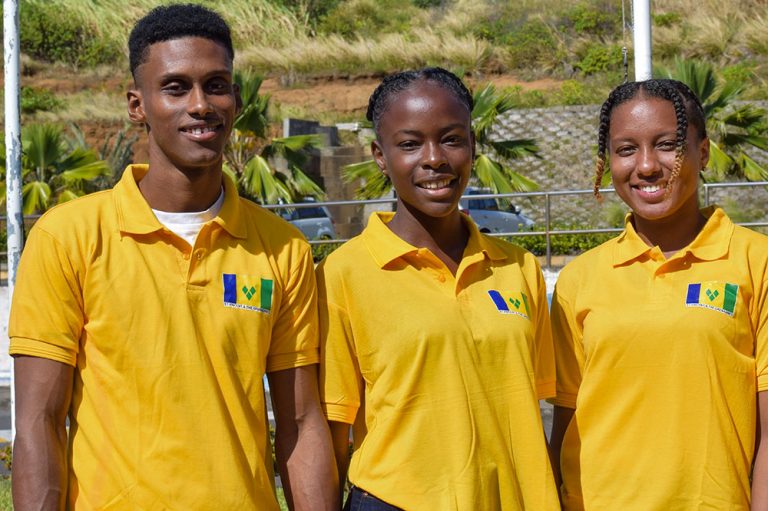 Vincentian trio debut at ECVA Beach Volleyball Tournament
The trio of Jad Martin, Shanadia Sylvester and Saquanna Duncan, will wet their feet at this weekend's Eastern Caribbean Volleyball Association (ECVA) Senior Beach Volleyball Tournament.
The three are part of a St Vincent and the Grenadines (SVG) team that would pit their skills against their counterparts from the ECVA region at the Cul de Sac Bay in St Lucia.
Martin will team up with Asmond Franklyn in the Male duo, while Sylvester and Duncan make up the Vincentian female pair.
Set to commence today Friday, February 24, the Vincentian males are among eight other teams that will be battling for honours. The other competing countries in the Male division are St Kitts and Nevis, Antigua and Barbuda, Dominica, Grenada, Bermuda and three teams from the host country.
Apart from Sylvester and Duncan, pairs from St Kitts and Nevis, Dominica, Grenada, Antigua and Barbuda, as well as two teams from St Lucia will compete.
Following today's opening salvos, teams will try to consolidate their positions as they vie for the top places in Sunday's grand finale.