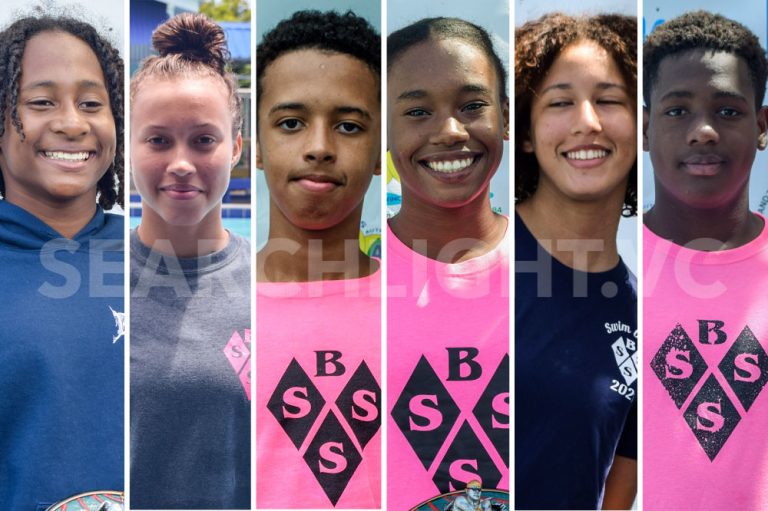 Six selected for Carifta Swim Championships
St Vincent and the Grenadines (SVG), will be represented by six swimmers at the 2023 Carifta Swimming Championships set for April 6-10 in Curacao.
The six member team comprises two males and four females. The male swimmers are Brandon George and Matthew Ballah; with the females being Mya Defreitas, Kennice Greene, Jamie Joachim and Tayeah St Hillaire.
George, Defreitas, Joachim and Greene will compete in the 15-17 age group, while Ballah will pit his skills in the 13-14 age category and St Hillaire, the 11-12 age group.
The six will be accompanied by Brian George as team manager; Janelle Ballah, assistant team manager/chaperone, and coach, Kyle Dougan.
St Vincent and the Grenadines will be looking to make it the ninth straight occasion at the Carifta championships, to medal.
At the XXXV edition held last year in Barbados, SVG pouched three medals, one silver and two bronze.