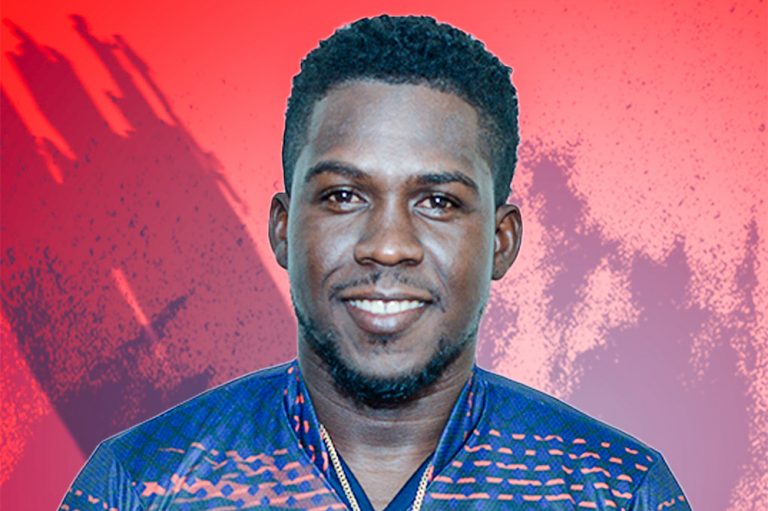 Desron Maloney hits another ton for Police Two in Premier Division Cricket
After his ton – 147-versus Carlos James MSDA Julius Anthony Northern Stars in the opening fixture, national player, Desron Maloney hit his second century in the 2023 premier division of the National Cricket Tournament last weekend.
This time he posted 116 for Police Two in their match against Guardian General Saints at the Arnos Vale One Playing Field, last weekend, February 18 and 19.
Maloney struck 12 fours and 5 sixes in his knock, to lead Police Two to 300 for 8 declared.
Dillon Douglas supported with 69, and Rickford Walker, 37.
Bowling for Saints, Travis Cumberbatch took 5 for 43, and Geron Wyllie had 2 for 68.
Police Two were responding to Saints' 188 all out, with Jaheil Walters being Saints' leading batter; he scored 75.
Romario Bibby had 3 for 18, and Casnel Morris, 4 for 68 bowling for Police Two.
Batting a second time, Saints managed 188 for 7 when the match ended. Walters continued his good form, making 54. Jeremy Layne contributed 43, and Jordan Samuel, 31.
Bibby, Maloney and Douglas each took two wickets.
At the Park Hill Playing Field, Flow Rivals defeated Carlos Veira Rivals by five wickets.
Carlos Veira Rivals were dismissed for 101. Hyron Shallow top scored with 53.
Bowling for Flow Rivals, Dyke Cato had 5 for 45, and Lindon James, 2 for 25.
In response, Flow Rivals managed 114, as Olanzo Jackson picked up 6 for 51, and Kevin Joseph, 3 for 11 bowling for Carlos Veira Rivals.
Hyron Shallow then hit another half century, 51, as Carlos Veira Rivals, batting a second time, scored 98.
For Flow Rivals, Deighton Butler scalped 6 for 38, and Dean Browne, 3 for 41.
Cody Horne led the scoring with 31, as Flow Rivals reached the target of 86, losing five wickets in the process.