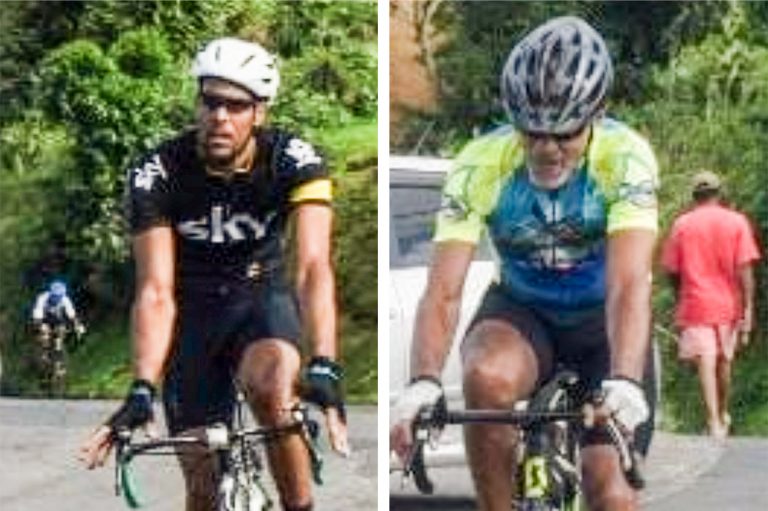 Antrobus and Ollivierre shine in last weekend's Cycling races
Lucky Antrobus and Steve Ollivierre, won both races in their respective categories, last Saturday and Sunday, February 18 and 19, as the SVG Cycling Union ticked off its 2023 calendar.
The two bossed the Hill Sprint on Saturday and returned to win the road race on Sunday.
Competing in Category One Antrobus clocked 18:22.96, to win the Hill Sprint; while Category Two cyclist, Ollivierre, completed the 5- mile course from Villa Flat to Belmont, in a time of 19:43.23.
Then on Sunday, in the 19.7- mile race, Antrobus clocked 1:4.33.96 and Ollivierre timed 1:09.40.57.
Sunday's race began at the decommissioned E.T Joshua Airport to Bridgetown, Biabou then to the Belmont Look Out, via Calder.
Trailing Antrobus on Saturday and Sunday was his elder brother, Marlon, who timed 18:27.26 in the Hill Sprint and 1:04.40.58 in Sunday's road race.
Deptor Culzac was second in Category Two on Saturday with a 20:38.97 clocking, and Peter Durrant docked second on Sunday, stopping the clock at 1:10.26.3.
Completing the top three finishes in the Hill Sprint were Albert Quammie in Category One ( 21:55.02), and Durrant ( 20:38.97) in Category Two.
And, Sunday's third places were secured by Delano Wilson in Category One (1:15.14.28), and Deptor Culzac ( 1:18.16.39) in Category Two.