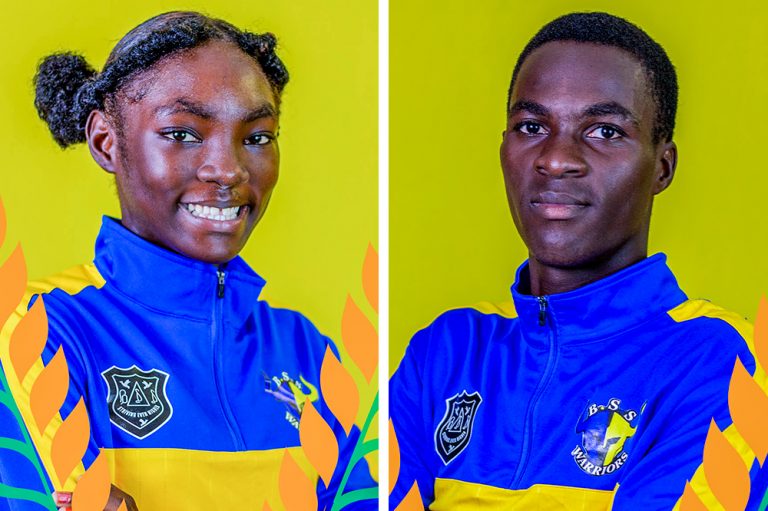 Vita Malt kick starts activity to uplift local athletes
THE ST VINCENT Brewery Limited through their Vita Malt brand has launched the 'Vitalizing St Vincent and the Grenadines Student Athletes' initiative to uplift youths by encouraging them to become involved in sports.
Under the 'Vitalizing St Vincent and the Grenadines Student Athletes' (VSSA) initiative, the St Vincent Brewery Limited (SVBL) will conduct school visits, offer incentives to students in the form of medals and donations and recognize young athletes from various schools in the media.
This week, the spotlight is on Zichri Hepburn and Shykiena Dixon from the Central Leeward/ Barrouallie Secondary School.
Sixteen-year-old Zichri is a middle and long-distance runner and the holder of the record for the 5000 m, 1500 m and 800 m at the Inter Schools Athletics Championships. He also won the 800 m race in the Martinique Friendly Games and was the winner of the Inter-Secondary Schools Cross Country race in 2023.
Shykiena, who is 13, is the junior girls champion at the Inter-Secondary Schools Championships.
She also holds the records at the Inter-Secondary School Championships for the 100m, 200m and 400m races. She is also the All Leewards Secondary Schools Junior Champion.
The SVBL and Vita Malt have already partnered with several schools through the sponsorship of school sports and road relays across St Vincent and the Grenadines.