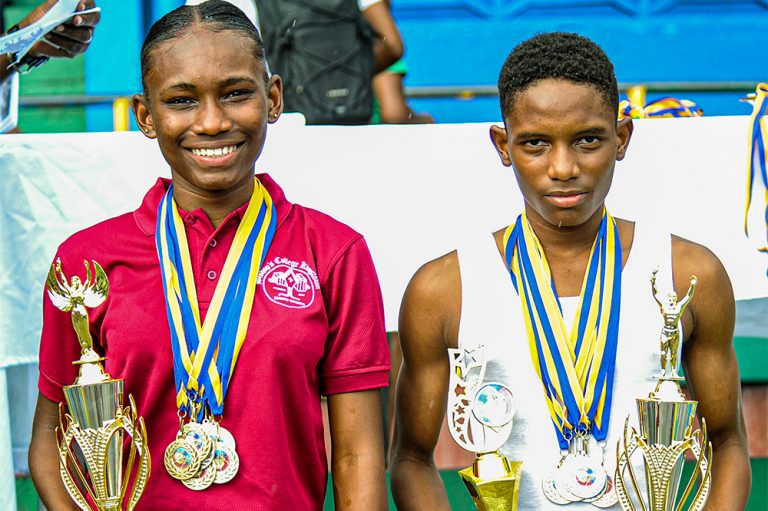 Robinson and Doyle run away with Bishops College top titles
Kacey Robinson of Woodroffe House, with a total of 52 points, captured the coveted title of Victrix Ludorum, while the Victor Ludorum title went to Gabriel Doyle of Jackson House who also amassed a total of 52 points at the Bishop's College Athletics meet last week.
Robinson was also crowned the Intermediate girls champion, and Doyle, the Intermediate boys champion when the school held its athletics meet on February 16, at the Victoria Park.
In the other individual categories, Nicholette Walters of Woodroffe House with 30 points was crowned Junior girls champion; the Junior Boys champion is Jalen Richardson of Jackson House with 46 points.
Rayn Little of Friday House took the Senior girls title with 36 points; while the Senior boys title went to Jorel John of Friday House with 39 points.
Woodroffe House amassed a total of 935 points to take the championship title, with Jackson house second on 887 points. Friday House with 864 points was third, and in the fourth spot was Pigott House with 666 points.
The various Secondary Schools are preparing for the much anticipated St. Vincent and the Grenadines Inter-secondary Schools Heats and Athletic Championships finals scheduled to be held in March 2023.