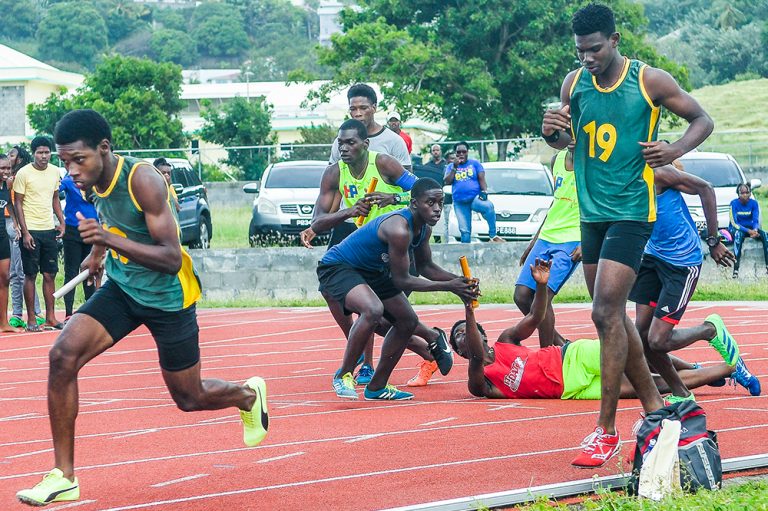 High Performance reign again as Relay Classic champions
Vita Malt High Performance retained their title as the champion club at last Saturday's relay classic organised by Team Athletics SVG.
The Central Leeward club took gold in 10 events, as they demonstrated their prowess at the Sir Vincent Beache Stadium.
They dominated the 4 x 400m winning six of the eight events in both male and female divisions in the under-15, under-17, under-20, and males open age groups. Demonstrating their all-round abilities, High Performance also took the Under-15 Females; 4 x 100m; the Under-13 Males; 4 x200m, as well as the Swedish Relays in the Females Under-15 and Males Under-17 age categories.
The perennial champions of the Relay Classic were however unable to replicate their 2022 effort when they won 18 events.
Trailing High Performance at last Saturday's Relay Classic was former winners, IT- DAT Academy, who trumped in six of the events. The Questelles Government School also won a similar number of events.
Meanwhile, the St Vincent Grammar School recorded four wins, while the Brighton Methodist School and Chatoyer each copped two golds.
And, completing the list of winners were the St Martin's Secondary School, Mustangs Track Club, the CW Prescod Primary School and the X- Cel Track Club, who all had one win each.
Others who sought glory at the Relay Classic were the Georgetown Secondary School, X- Ceed Sports Club and an unattached grouping of male athletes.
Thirty – five events were run off last Saturday, interrupted by occasional showers.