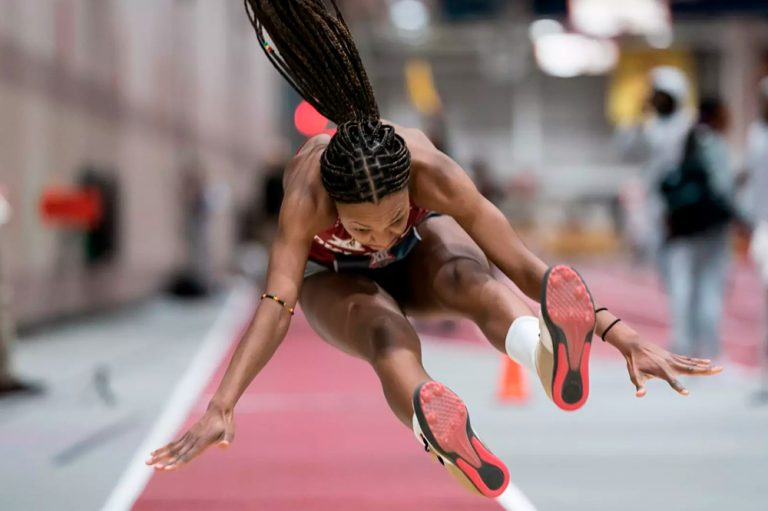 Welcome breaks her own Indoor Triple Jump record
Mikeisha Welcome, now at the University of Georgia, established a new national indoor record for St Vincent and the Grenadines (SVG) when she leapt 13.72m at the Clemson Tiger Paw Invitational last Saturday, February 11, in South Carolina.
Welcome thus broke her own indoor record of 13.66m, established on January 14, at the Clemson Invite.
Her effort placed her third in the National Collegiate Athletic Association (NCAA) rankings for 2023.
Welcome continues to add centimetres to her marks, as she had established her best indoor jump- 13.56m, last year.
Welcome, 22, is the holder of the St Vincent and the Grenadines Indoor Long Jump record in addition to the national Indoor Triple Jump record of 6.15m, attained in 2021.
She also holds the SVG all time Triple Jump record (6.72m), as well as the National Under-20 Female Triple Jump record of 13.15m.
[[ UPDATED on Saturday, February 18, 2023 at 1:52 pm to correct the university currently attended by Mikeisha Welcome to the University of Georgia.]]