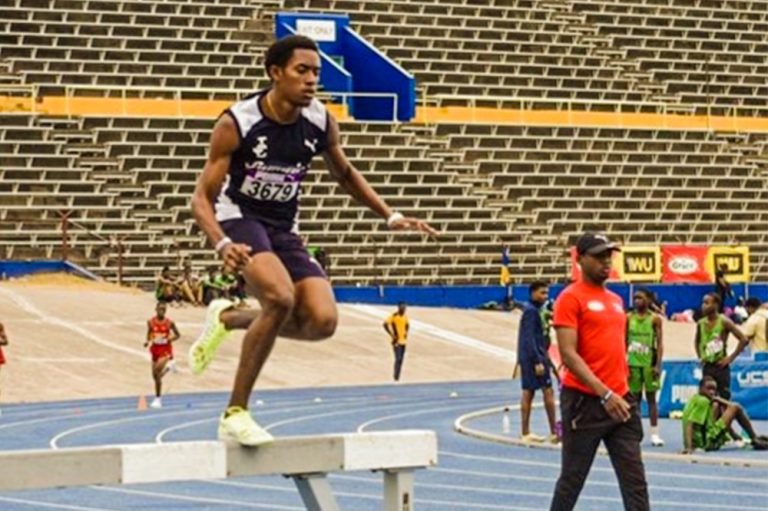 Roban and Ambriton set new National records
HANDAL ROBAN and Nellie Ambriton both set new national records last Saturday February 4, at meets held in USA and Jamaica, respectively.
Roban, competing for Penn State University in the Skyes & Sabock Invitational staged at the Multisport Facility and Horace Ashenfelter III Indoor Track, timed 1:47.01 to win the 800m event.
In the process , he established a new St Vincent and the Grenadines record, erasing Eversly Linley's 1992 time that stood at 1:48.58.
Meanwhile, Ambriton, running for Jamaica College at theYoungster Goldsmith Challenge in Jamaica, rewrote his own 2000m Male Under-20 Steeplechase record when he stopped the clocked 6:20.43.
He thus left his previous best of 6:25.30 to be history.
Saturday's accomplishment by Roban means that he now has five national records to his name.
He thus adds to his all -time 800m outdoor record, the Indoor 1000m, along with the Under-20 800 and 1500m records.
And, Ambriton is also part of the record holding team in the Under-20 4 x 400m relay. He, along with Kyle Lawrence, Amal Glasgow and Devonric Mac, clocked 3:16.14 at the 2022 Junior Carifta Games in Jamaica.