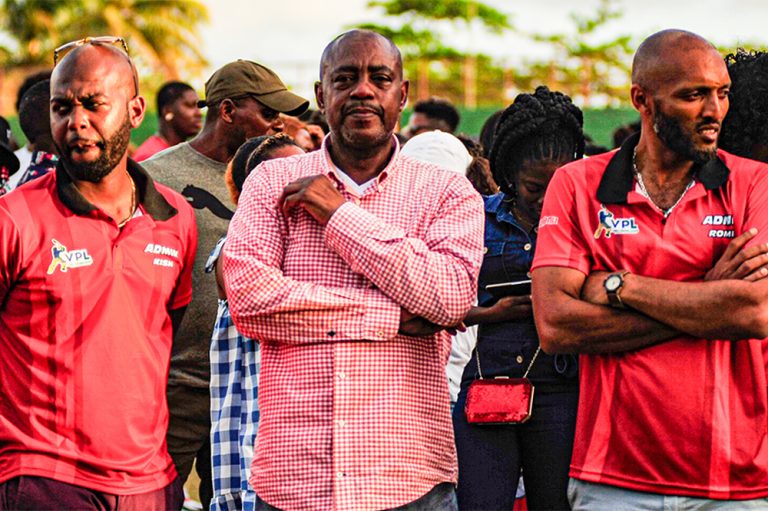 Currency steps down as President of the SVG Cricket Association
Romel Currency has resigned as President of the St Vincent and the Grenadines Cricket Association Inc.(SVGCA).
However, he plans to give service to the sport in a different capacity.
Elected to the post in December, 2020, Currency's tenure constitutionally ended last December.
According to a release from the association, Currency had indicated that he had resolved, for personal reasons, to serve as president up to December 2022, and would not have sought re-election.
The release further stated that he decided to continue in the seat of the presidency in hopes that the auditor's report and audited financial statements would have been ready.
However, with both report and statement not forthcoming and may not be ready before next month, Currency chose to resign effective, January 26 , 2023.
Accordingly, the annual general meeting which is constitutionally due by December, 31 each year did not take place because the said report and financial statements were not completed.
The secretariat of SVGCA Inc. has however assured its affiliates that when the audited statements become available, they will be duly informed of the AGM.
With Currency vacating the position, the first vice -president, Miles Bascombe will perform the duties as president, until the elective AGM is convened.
When SEARCHLIGHT contacted Currency on the matter of his resignation, he informed said " It was sudden but a well thought out one"…. I said 2023 would be a different focus… I will not say that I will be back as president down the road, but I would be lending service to sport, but in a different way".
Currency assured that he has left the executive without any rancour or ill-feelings.
" The guys ( remaining executive members) and I are good… We are still good friends…they can call on me if needs be," he asserted.
Currency was installed as president of the SVGCA Inc. after garnering 36 votes, while his challengers-Dougal James gained 20, and Daniel Mc Millan- 10.
A former St Vincent and the Grenadines cricketer at all levels, Currency also represented the Windward Islands, the Southern Windwards, the Combined Campuses and Colleges and the University of the West Indies Vice – Chancellor's XI.