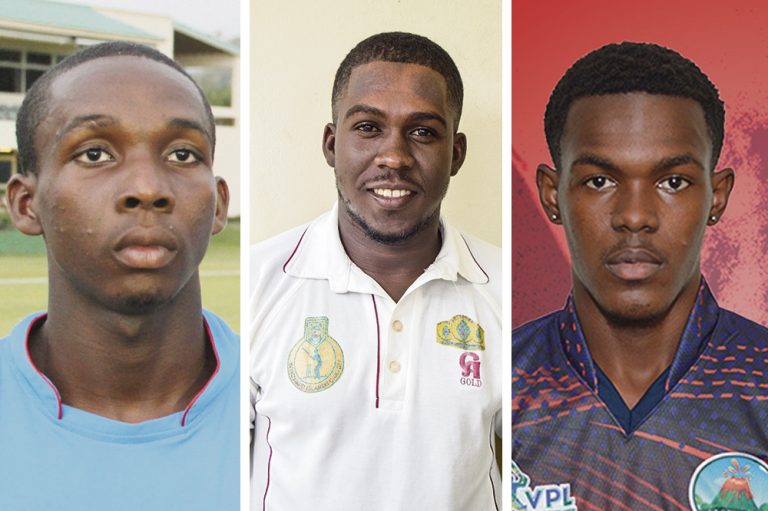 Three centuries scored as Premier Division cricket bowls off
Three centuries were scored last Saturday, January 21, on the opening day of the 2023 Premier Division of the National Cricket Championships.
The centurions were Shamon Hooper and Desron Maloney of Police Two, as well as Guardian General Saints' Jaheil Walters.
Hooper slammed 160, and Maloney, 147 in the police match versus Carlos James MSDA/ Julius Anthony Northern Stars at the Cumberland Park Playing Field.
Hooper's innings contained 10 fours and 13 sixes, while Maloney struck 10 fours and 11 sixes, as Police Two posted 354 for 5 declared. The two shared in a second wicket partnership of 302.
Watson Seaton took 2 for 84 for Northern Stars, whose response was 147 all out.
Ojay Matthews made 35 and Kirtney Franklyn, 28. Dillon Douglas scalped 6 for 55 and Nigel Small, 2 for 38.
Asked to follow on, Northern Stars made 81 all out. Dillon Douglas had 5 for 48 and Desron Maloney, 4 for 11, as Police Two won by an innings and 126 runs.
At the Sion Hill Playing Field, Walters struck 18 fours and 4 sixes in his 153 for Guardian General Saints in their clash with Victors One.
He was supported by Rayon Williams' 53 not out, and Kevin Samuel' 47, as Saints got to 333 for 9.
Bowling for Victors One, Atticus Browne bagged 6 for 71 and Ray Jordan, 2 for 38.
Victors One scored 194 all out. Miles Bascombe, 57; Ray Jordan, 51; and Atticus Browne, 38.
Geron Wyllie had 3 for 52; Kevin Samuel, 2 for 8; and Jeremy Haywood, 2 for 56.
Batting a second time in the follow on, Victors One got to 56 for 1 when rain ended play.
Reshawn Lewis made 41 not out.
And at Park Hill, Flow Radcliffe saw off Carlos Veira Rivals by an innings and 65 runs.
Rivals were shot out for 44. Othneil Lewis bagged 5 for 19 and Asif Hooper, 4 for 21.
Radcliffe made 226- Asif Hooper, 67; Deron Greaves, 54; and Richie Richards, 53.
For Rivals, Kevin Joseph picked up 6 for 58.
And, following on, Rivals mustered 117 all out. Hyron Shallow, 79; and Kevin Joseph, 25.
For Radcliffe, Hooper took 7 for 27 and Richards, 2 for 17.
Last weekend's matches marked the return of Premier Division cricket last played in 2020.